Wednesday, 7 October 2015

Hebden Bridge set to become one big Trouser Town
Trouser Town will be the theme of Hebden Bridge Arts Festival's 2016 programme celebrating the community's rich industrial heritage.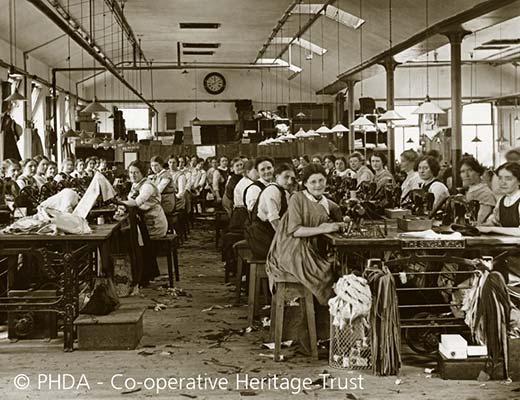 Hebden Bridge was once known across the world as Trouser Town and now the festival team plan to work with the local community to celebrate the mills which produced millions of trousers and other garments before they shut down plunging the town into crisis until it revived itself over the last four decades.
Artistic Director Helen Meller told the HebWeb, "We're delighted to announce the 2016 festival will run from June 24 to July 3 and we're working hard to make Trouser Town come back to life.
"Wandering round the town you quickly realise that the mills, and the people who worked in them, made Hebden Bridge what it is so we will be working with people who made the trousers, schools and community groups to create a series of bespoke events reflecting on both our heritage and our future.
"We're already in talks in with a number of artists who are excited about the Trouser Town idea, and we're even looking at an environmentally friendly way of dyeing the River Calder which ran all the colours of the rainbow when the mills were in operation."
The Trouser Town theme was introduced in this year's festival as Polly Thomas' short play Woman on The Hill looked at the tough life of a mill worker which proved popular playing to full houses at the Birchcliffe Centre.
Helen and her team are already gathering mill memories at the Café Culture events in Hebden Bridge Town hall that brings together older people from across the town.
The 2016 festival will also see the return of the Street Sundaes events featuring some the country's best street performers attracting thousands of visitors to the town.
Do you have Trouser Town memories you want to Share? Perhaps your house or business has a story to tell? Did you work in the mills? Did your family work in the garment industry? Do you have any old photos or video? If so contact Helen@hbaf.co.uk or ring 01422 417373
Previously, the Festival on the HebWeb