After Alice - 1,000 Photo Exhibition in Hebden Bridge
Monday, 7 December 2015
The After Alice Project is hosting an Exhibition of 1,000 Photographs at Salem Mill in Hebden Bridge from Friday 11th to Sunday 13th December. The After Alice Project told the HebWeb that they don't think there's ever been a 1,000 photo exhibition anywhere else, since the camera was first invented, so that could be another "first" for Calderdale.
What makes these photos really special is that they have all been captured on old-fashioned film, with both digital files and the original negatives freely donated by the photographer to a community archive to be preserved as a fantastic and wide-ranging historical resource for future generations. What makes these photos truly unique is that they feature the people, places, news stories and events of the Upper Calder Valley, and have all been taken in 2015 by members of the community with the express purpose of creating that community archive. These images are full of everyday life and activities, and show our valley in all its beauty, endeavour, and endearing eccentricity.
The After Alice 1,000 Photo Exhibition is our way of saying thanks to everyone who helped and supported us during 2015, to the Pennine Heritage Digital Archive who believed in us, and to the Ground Floor Project who gave us a home.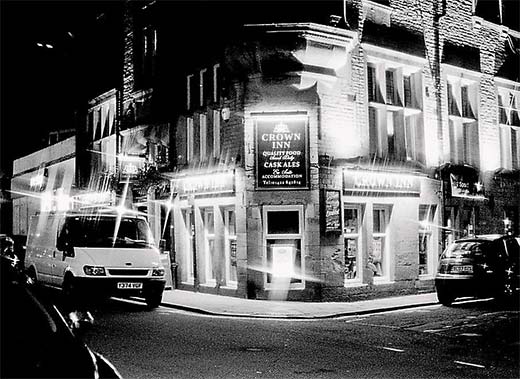 The After Alice Project want to share the exhibition with as many people as possible, to find out what's been achieved over the last nine months. to see their new office and Community Darkroom and to help make plans for 2016.
There will also be nibbles and refreshments provided by the Salem Mill Café. And since they're fundraising, every individually-numbered and professionally-printed photograph is for sale at just £2 - which makes next weekend a chance to pick up some affordable art, some unusual Christmas presents, or - just possibly - some future investments.
See also
HebWeb News: The After Alice Project Open Day (10 June 2015)
HebWeb News: Arts Festival backs After Alice (19 May 2015)
HebWeb News: The After Alice Project (11 March 2015)