Proposed new Alternative Secondary School for Hebden Bridge
Tuesday, 8 December 2015
The independent Hebden Bridge School - the first secondary school in the town for more than 50 years – will open its doors on September 5 next year (2016) in the Birchcliffe Centre.
The alternative School, whose values are captured in the slogan 'creative, soulful, democratic', has chosen the former Baptist Chapel for its premises where it will run a series of monthly 'taster days' for interested parents and children from January.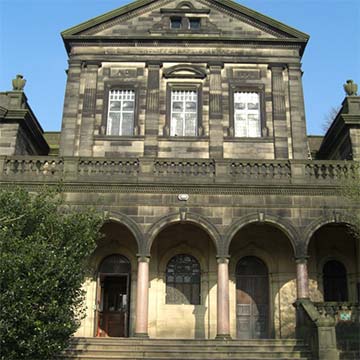 Anil Sarna, the School's lead teacher, believes that sharing the space with Pennine Heritage, the environmental trust headquartered at Birchliffe, will help students connect Hebden Bridge's "rich local history to the wider world.
"We have called ourselves after the town as we seek to have close ties with the local community and embody the same principles on which the town prides itself," says Anil, an experienced languages teacher and meditation and yoga instructor. "We are an alternative school in an alternative town offering a pioneering response to how to educate our children for tomorrow's challenges."
The School, which will take a maximum of 100 pupils, will be run democratically by the students and teachers. It will encompass a holistic approach and use daily meditation and yoga as aids to learning. Project learning will dominate the first three years of the school with excellent GCSE teaching for older pupils.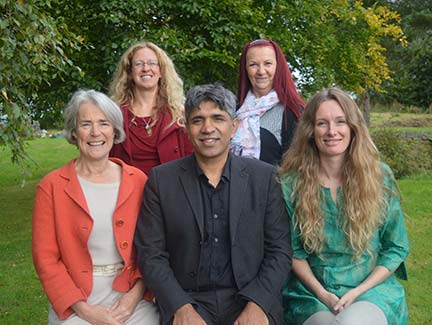 "The Birchcliffe Centre oozes history and has all the facilities we need - beautiful rooms, outside space for nature projects and permaculture and a well-equipped kitchen," says Anil. "Sharing this space with Pennine Heritage will encourage the students to find out about local history and means we are wonderfully situated to accomplish all of our educational goals."
The Birchcliffe Centre, a Grade ll Listed Building built in 1899, is already home to artists, potters, therapists and yoga schools as well as the extensive Digital Archive – a collection of images of the Calder and its valleys collected over many years – local e-trails and environmental publications.
Judith Schofield, chair of Pennine Heritage, said, "Our aims are to support and enhance the cultural, economic and environmental quality of the South Pennines and in particular the Upper Calder Valley. We are now really looking forward to working with the new School and believe that together we can ensure the conservation, management and enhancement of this very special region."
The School's next 'taster days' will be held on January 24 and February 28, 2016 with the first one exploring how meditation improves learning, with specific emphasis on fractions in maths and local history. Admissions for next year's intake also begin in January.
For more information visit the school website
See also
HebWeb News: Proposed new Alternative Secondary School for Hebden Bridge - 21 Sept 2015