Trades Club flood fundraisers get off to a flying start
Wednesday, 13 January 2016
The first in a series of Trades Club flood relief fundraisers got off to a flying start as three events last weekend raised a grand total of £4130.
The Holme Street venue opened its doors in the aftermath of the Boxing Day flood as volunteers served more than 3000 meals to local people,and is still waiting for its flooded cellar to refurbished, but despite that they wanted to use their contacts to raise money.
The club's regular monthly Thursday night quiz hosted by Dave Boardman kicked off their fundraising drive with a record number of teams battling it out, and digging deep for the raffle which raised £560,which is around three times the normal amount the quizzers usually raise for local charities.
Hotly tipped local indie rock band Sly Antics were the first act to approach the Trades about a gig pulling together a top quality bill featuring The Rambles, Sleepers and Arkanes. As well as headlining the gig, where all the bands donated their services for free, Sly Antics asked their friends to donate raffle prizes including a free weekend in a French holiday home which helped the bands raise another £2450 for the pot.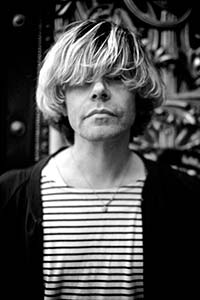 The Charlatans frontman Tim Burgess had already been booked to play a DJ set but when he saw the scene of devastation on the TV he immediately contacted The Trades to ask if they had an hour spare on Saturday afternoon. Tim quickly put together a one off Telling Stories event talking about his best selling autobiography packed with classic rock and roll stories from his days in one of Britain's best selling indie band.
The event was also supported by Yorkshire Tea who offered some goodies for sale and Tim produced a limited run of 100 Telling Stories posters, which he signed after the talk, raising another £1120 which he has already sent to the flood fund.
Trades Club Promoter Mal Campbell said, "Although I am not surprised our friends wanted to do something to help everyone at the club have been incredibly touched that all the acts not only all been offered their services for free but went the extra mile to make sure the total we have raised in just one weekend is so impressive.
"We have loads more events planned to raise money and we still have a few of Tim's signed posters left via www.tradecclub.com if anyone wants to add more to the total."
The club has just announced another fundraiser on Wednesday 20 January when Trades regulars stand up Mark Thomas and I Am Kloot frontman John Bramwell have volunteered their services.