Books for flooded schools
Sunday, 17 January 2016
National publishers of children's books have responded to an appeal for books for our flooded schools. Like most people in Hebden Bridge, Di Seymour was in a state of shock when she saw the impact of the food. One thing that seemed particularly cruel to her was the devastation in three local primary schools, Central Street and Riverside in Hebden Bridge and Burnley Road in Mytholmroyd.
Bad enough that young children should have their homes flooded, but especially awful to go back to school to find that it too had been washed away. Even those whose homes had escaped flooding would find a lack of all the things that made school a place of refuge, in particular books.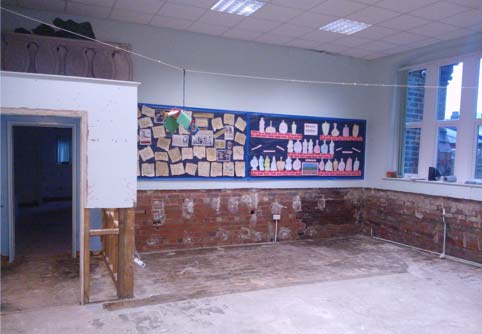 Di set about trying to remedy this particular aspect of the flooding. Using some contacts in London, messages were sent out to the publishing world, some directy to children's book publishers, some to trade journals such as The Bookseller or the online BookBrunch as well as to the Publishers Association.
In the case of Burnley Road, Di and her friend Michael Prior were able to make a unique appeal. "This is the school where Ted Hughes learnt to read and which now has no books."
Within a few days, they started to get replies. Penguin Random House gathered together 50 books from their offices and sent them off. Little Tiger Press and Salariya Publishing also responded almost immediately. Two boxes came from Dorling Kindersley whilst the staff at The Bookseller as well as printing an appeal packed up two boxes full of review copies sent to their office.
In the coming week, Hachette has promised to send up their own van with several hundred books (plus two young men to help with delivery). CGP Books have promised a box this Monday and there are eight more publishing houses who have said they will help. OUP are unable to donate because of their charitable status but have offered to sell the Oxford Learning Tree books at 50% cover-price.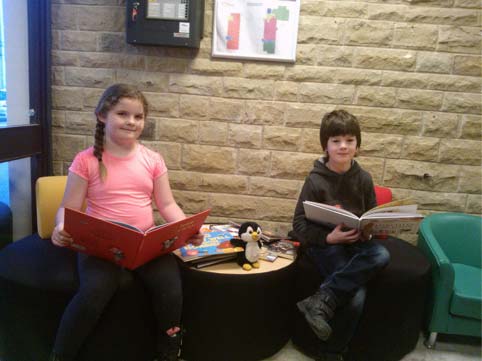 Di and Michael were able to make a small delivery to Central Street on Friday and the picture above is of two happy readers.
Burnley Road School is the most badly affected as both Central Street and Riverside have their main library on an upper floor. However, both have had large quantities of class books wiped out. They hope to deliver some hundreds of new books to all three in the coming week as well as some nursery books to local nurseries which have been flooded.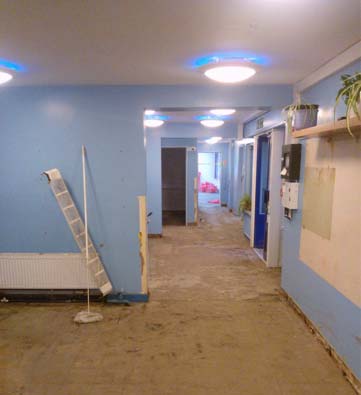 The latest news about this appeal can be found on the Facebook page - Books for Calder Children.
Meanwhile, the organisers of this project would like to thank all the publishers who have responded so readily to the appeal. If they have any books left once they have filled the classrooms then they will go to the Hebden Library where the childrens' section was destroyed.