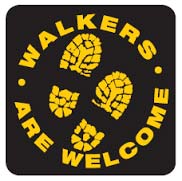 Walkers are Welcome popup stall and exhibition comes to Visitor Centre
Thursday, 28 January 2016
Although badly damaged in the Boxing Day floods, Hebden Bridge Visitor Centre has been open since Christmas but from today there will be an additional 'Walkers are Welcome' pop up stall. The stall has loads of walking guides, some are free and some need a donation to cover the cost (with any extra going towards the repair of footpaths in the area). Publications include Hebden Bridge Walkers Action bus walks, Mytholmroyd Walkers Action local walks, Pennine Heritage e-trails, Todwalkers bus walks, Todmorden Centenary Way guides, National Trust walks and Walks from the villages.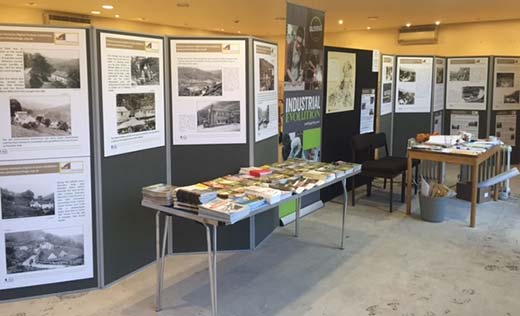 As well as the stall, there is a brilliant exhibition about the railways helping to develop Hebden Bridge as a popular tourist destination in the second half of the 19th century.
As the Todmorden Times said in 1866, "Hardcastle Crags - as England attracts the attention of the world for her commerce and industry so may it be said of Hebden Bridge, on a smaller scale, that for its sublime and rugged aspect it has gained a standing in the West Riding." No change there then!
The exhibition will be on display until the builders come in, so come in soon!
Richard Peters, Chair of Hebden Bridge Walkers Action, said that the exhibition is a bit of fascinating history with many old photographs that people will not have seen before. Richard also reported that all the major walking routes around the area are open and in good condition, so now is the time to come and have a browse of local walking routes, pick up some bargains and get a good walk in."