Faber Social returns to The Trades - cancelled
Update Wednesday, 10 August 2016: Faber Social really sad to announce that due to an unforeseen personal matter Tim Burgess will no longer be able to perform at this weekend's Faber Social event in Hebden Bridge alongside Will Carruthers. We have made the decision to cancel the event for now and hope to reschedule in the future. Read more
Wednesday, 20 July 2016
Following a sell-out event with Brix Smith and Viv Albertine in April, Faber Social returns to Hebden Bridge for another Sunday session with Tim Burgess (The Charlatans) and Spacemen 3's Will Carruthers. Sunday 14th August 2016.

Tim Burgess will discuss his new book Tim Book Two: Vinyl Adventures from Istanbul to San Francisco with Adelle Stripe. Tim's new book follows on from his 2012 memoir, Telling Stories, and sees him writing in-depth about his lifelong love for records, record shops and people who make records. After finishing his autobiography, Burgess decided to get in touch with a number of people he admired, and asked them to each suggest an album for him to track down on various travels. This afforded him the opportunity to see how record shops were getting on in the digital age. Among those he contacted were Johnny Marr, Iggy Pop, David Lynch and Cosey Fanni Tutti.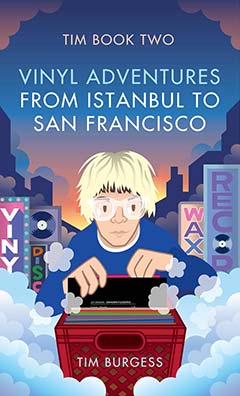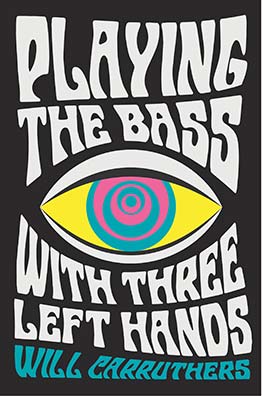 To accompany the new book Tim and cover artist Pete Fowler have collaborated with celebrated British audio equipment manufacturer Rega to produce a one off, special edition Tim Book Two turntable, featuring Pete's striking artwork. The turntable will be on display at The Trades Club, taking centre stage with Tim and his very own travelling record shop, Vinyl Adventures, which will stock records featured in the book alongside vinyl releases from Tim's record label O Genesis, and of course books. Tim will take part in a signing session from behind the counter at Vinyl Adventures and there will be an exhibition of 'broken vinyl artworks' of the album covers in the book, including Sandinista by The Clash, The Slider by T-Rex and Born In The USA by Bruce Springsteen.

Joining Tim is Will Carruthers, whose memoir Playing the Bass with Three Left Hands tells the story of one of the most influential, revered and ultimately demented British bands of the 1980s, Spacemen 3. In classic rock 'n' roll style they split up on the brink of their major breakthrough. As the decade turned sour and acid house hit the news, Rugby's finest imploded spectacularly, with Jason Pierce (aka Jason Spaceman) and Pete Kember (aka Sonic Boom) going their separate ways. Here, Will Carruthers tells the whole sorry story and the segue into Spirtualized in one of the funniest and most memorable memoirs committed to the page.
Sunday 14th August 2016, 3-7pm
The Trades Club, Holme St, Hebden Bridge, HX7 8EE
Tickets £6 members / £8 adv
01422 845 265
Tickets