Rotary Club: just what is it?
Thursday, 20 October 2016
We are constantly being asked, what does Rotary do and what are the benefits to the local community. Contrary to popular belief we are not a secretive, inward looking organisation. Attending one of our bi-monthly project meetings last night it occurred to me that if I could communicate just some of the items on the agenda, that would provide an insight into how Rotary and the Rotary Club of Hebden Bridge affects local, national and international charities and good causes.
Throughout this year we have been in contact with local schools affected by the Boxing Day Floods exploring ways we can help to get them back up and running. We were grateful to schools in Cambridgeshire who raised nearly £3,000, this was co-ordinated by local Rotary Clubs in the area, a great example of how Clubs work together. Along with monies raised by our own fund raising events donations have been made to schools in need.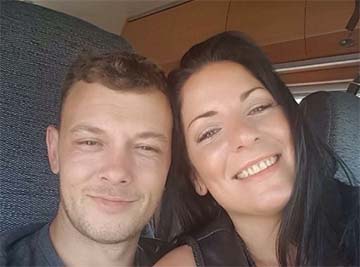 We were delighted to provide £500 to help a local couple Martin and Julie Law. Martin and Julie have worked tirelessly over the past 10 months at Elphaborough Community Room co-ordinating the redistribution of goods and gifts for flood victims. We first became aware of the couple during our own work to help flood victims and we were so impressed with their commitment, they were awarded our "outstanding service to the community award" which was presented to them at the World Dock Pudding championship event this year. (See also: HebWeb News: Help Martin stay by Julie's side)
When we heard, they needed help, to allow Martin to spend much needed time with Julie as she recovered from a very serious operation, we were happy to help.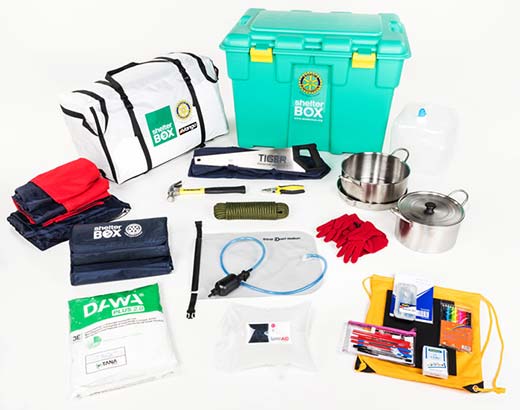 The Rotary club of Hebden Bridge gets involved in international causes, through the worldwide Rotary organisation. We contribute funds to provide ShelterBoxes, which are transported through central storage warehouses to parts of the world hit by natural disasters. Over the past few months ShelterBoxes have been sent to Italy following the earthquake and very recently to Haiti, after the terrible effects of Hurricane Mathew. Each ShelterBox is tailored to a disaster but typically contains a disaster relief tent for a family, thermal blankets and groundsheets, water storage and purification equipment, solar lamps, cooking utensils, a basic tool kit, mosquito nets and a children's activity pack.
We also contribute annually to a number of charities; the Royal British Legion Poppy appeal was part of last night's agenda.
If you would like learn more about Rotary please visit our website www.hebdenbridgerotary.org.uk. The website contains a full list of donations we have made over the past few years, as well as information about our fund-raising events.
Each of our 3 main fund raising events has its own facebook page, Hebden Bridge Wadsworth Boundary Walk, Hebden Bridge Vintage Weekend and Hebden Bridge Duck Race.