Expert Judges Swoop on Hebden Bridge
Thursday, 3 November 2016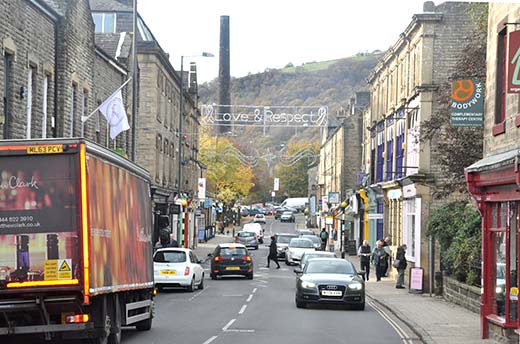 Market Street in Hebden Bridge is on full alert this Thursday morning as a crack-team of expert judges find out what makes it so special and a contender to win the Great British High Street competition.
A judge from Holland & Barrett, the sponsor of the small market town category, has a 50% say on who wins the title of the best 'small market town' high street in Britain.
The other 50% is taken up by the public vote – already over 100,000 votes have been cast.
The winners will get a share of a prize pot worth £100,000 and expert training from Google's digital taskforce for shops, bars and restaurants, as well as a trip to Twitter UK's London office to boost their social media skills.
Geoff Matthews, from Hebden Bridge Business Forum said, "We're delighted to have the judges come and see for themselves why we think Market Street, Hebden Bridge is the best high street in Britain.
"We've really tried to make Market Street not just good for shoppers, but a hub for the community and we hope that the things we've introduced – like the festive fandango and attracting more early evening traders, will impress the judges.
"The whole community has really got behind our retailers in the competition so far and I'd encourage everyone to give us a boost and keep voting for us online."
Peter Aldis, Chief Executive Office of Holland & Barrett International said,
"We are proud to be supporting this celebration of the greatest that the British high street has to offer. Looking at the finalists, it's going to be a tough competition, but I'm excited to see examples of the innovation and community spirit that make our British high streets the institutions they are today."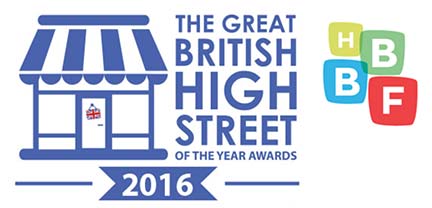 The Great British High Street Competition 2016 celebrates the great work that is being done to revive, adapt and diversify the nation's high streets. It is one of a number of initiatives to help champion high streets as the cornerstones of the community.
This year's competition saw a record 900 entries across all 14 categories, including the new categories for individuals and shops.
The twenty-seven finalists in the 9 categories for places were announced on 18 October. In the small market town category, Hebden Bridge is competing against Chipping Norton and Thame, both in Oxfordshire.
Now the shortlist has been drawn up and the public has the chance to vote directly for their best-loved high street online.
Between now and 18 November you can cast your vote for free via thegreatbritishhighstreet.co.uk
Market Street on YouTube: Jason Elliott's excellent video showcasing Market Street shops. Hear from Market Street shopkeepers in their shops on why this street is so special.
See also
HebWeb News: Market Street short-listed in Britain's Best High Street competition
HebWeb News: Market Street, Hebden Bridge in the running to win Great British High Street competition