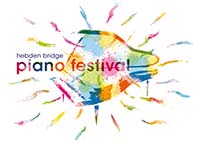 Futuristic jazz-funk at Piano Festival
Tuesday, 4 April 2017
One of the leading lights of contemporary jazz, Marc Cary is the master of a futuristic jazz-funk that ranks him among the most innovative and creative figures on the jazz scene. He holds tight to his roots in Washington D.C.'s go-go music scene, but they represent only one element in his the complex mix of styles and influences. Cary's interests run from Indian classical music to hip-hop, from Malian music to mainstream and much more.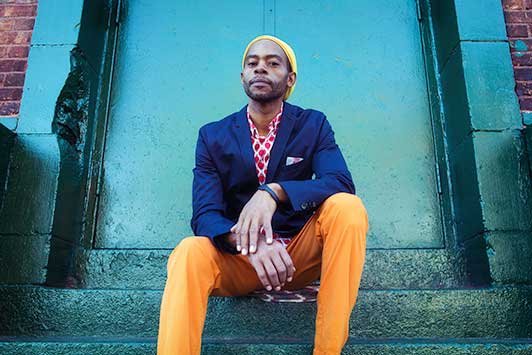 Cary's legendary eclecticism which also extends to edgy pop and cutting-edge technology only serves to enhance his ever-lyrical straightahead jazz piano style, and many tracks on his numerous CDs demonstrate just how creatively he can stretch cool piano-jazz swingers over complex and cutting-edge rhythms, producing music that sounds old and new at once.
Marc Cary started his career working with Betty Carter, the legendary vocalist famous for drawing soul and sincerity out of her bands, and has gone on to work with many equally great musicians including Roy Hargrove, Dizzy Gillespie, Erykah Badu, Wynton Marsalis, Carmen McRae, Lauren Hill, Q-Tip and, most influentially, star vocalist Abbey Lincoln whom he accompanied for over a decade.
Tickets for Marc Cary's concert which is at 4pm on Sunday April 23rd, cost £18 and £14 for concessions, but other jazz events in the Festival are completely free. On the Friday at 6.30 the young, highly acclaimed Leeds-based jazz pianist and composer Matthew Applin, will be performing standards and original tunes which similarly draw from a wide range of other traditional and contemporary styles, including classical, blues and pop. Then on Sunday the 23rd Festival Director David Nelson features his own particular brand of classical-influenced jazz compositions in Hebden Bridge Town Hall's café.
The full Festival programme can be seen online or in the brochures which are available from lots of outlets around town and with 50% of events being either free or £10 and under, cost needn't be a factor. Tickets for all events are for sale online at the Piano Festival website and at the Festival box office at Hebden Bridge Town Hall which is open Monday to Friday between 10 and 4.30 right up to the Festival weekend.
See also
HebWeb News: Piano Festival's events for families and children