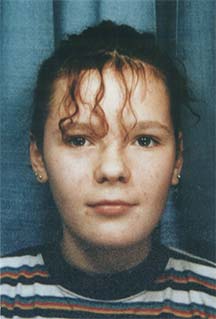 Lindsay Rimer Re-Appeal for Information - 23 years after she was last seen
Tuesday, 7 November 2017
The HebWeb started in the summer of 1995. During, the subsequent 22 years, one story has been covered again and again - the unsolved murder of Lindsay Rimer.
It's deep, dark shadow continues to hang over our valley.
Today, Tuesday 7 November marks the 23rd anniversary of Hebden Bridge School girl Lindsay Rimer going missing. 
Lindsay, age 13 was last seen on the evening of the 7 November 1994 after she went out to buy a packet of cereal from a local shop. 
Her body was found five months later by workmen in the Rochdale Canal. She had been murdered.
Detectives have been investigating her disappearance and murder for over two decades and continue to appeal for anyone who may know anything about what happened to Lindsay to come forward.
The last known sighting of Lindsay was at just after 10.22pm at the Spar shop on Crown Street in Hebden Bridge, where she bought a packet of cornflakes. It is not known what happened to her after that.
Senior Investigating Officer Detective Superintendent Simon Atkinson said, "In spite of all the efforts over the years, we have still not been able to bring anyone to justice for Lindsay's murder. 
"We have been working with Canadian forensic specialists for the last two years to see if any DNA evidence can be used to trace Lindsay's killer. This work has recently come to an end. However, due to the rapid developments within this area of science, we will continue to use any new techniques available to us to examine the evidence and assist the investigation. 
"Circumstances such as these wouldn't happen today. There is CCTV on most streets and most young people have a mobile phone. It is difficult to put in to context Lindsay's disappearance when you consider it by the way we live twenty three years later. Today we would be able to access all manner of technology to track Lindsay's movements. We need people to be our eyes and ears of that night in November 1994.
"Where were you? What were you doing? Who were you with? Where did you go? Did you walk, drive? Did you see or hear anything suspicious but not consider its importance?
"Perhaps you have thought about speaking to police before, but thought what you had seen, or what you know may not be significant. 
"I would urge anyone in any of these circumstances to speak to police. Every piece of information received is meticulously examined to determine its place within the investigation.
"I am still waiting for that one 'golden nugget' that leads us to Lindsay's killer. I believe that the answers lie within West Yorkshire. There is someone who lived, or still lives, in Hebden Bridge who has the answers that we and Lindsay's family are so desperately hoping for. 
"Someone somewhere knows what happened to Lindsay. It is a weight that they have carried for twenty three years. A secret they may have shared with others who feel obliged to protect them. 
"Lindsay was a 13-year-old girl, who was murdered before her body was crudely concealed in the Rochdale Canal, only a few miles from her home. 
"Those responsible for Lindsay's murder, or anyone who knows about it should find it within them to do the right thing. The right thing for Lindsay, the right thing for her family. Come forward and end the pain of the last 23 years. Make that call."
Time line - Lindsay's last known movements
On November 7 1994, Lindsay left her home on Cambridge Street, Hebden Bridge, to go to the shops. She paused briefly at the Trades Club on Holme Street where she met her mum before moving on to Crown Street.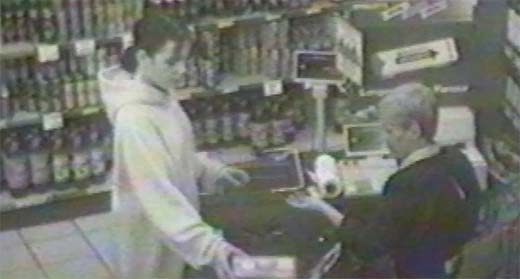 On Crown Street she went into the Spa Shop and CCTV from the store shows her buying the cornflakes at 10.22pm. It is not known what happened to her then.
Information previously released by West Yorkshire Police including recorded video interviews with Kate and Juliet Rimer (Lindsay's sisters) and a video interview with Andy Glover, one of the men who found Lindsay's body, can be viewed below:
Anyone with information about the crime is asked to call detectives directly on 01924 821441. Alternatively contact Crimestoppers anonymously and in confidence on 0800 555111.
*A 63-year-old man arrested in November 2016 has been released from police bail in July 2017 with no further action being taken.
*A 68-year-old man arrested in April 2017 has also been released with no further action being taken at this time.
Videos of the Detective leading the investigation, Lindsay's older sister Kate, who spoke on the 20th Anniversary, and Juliet, Lindsay's baby sister speaking in 2016 for the first time are available to view. See below:
See also
HebWeb Feature: The Murder of Lindsay Rimer
HebWeb News: Lindsay Rimer: further appeal for info April 2017
HebWeb News:Canal worker who found Lindsay Rimer joins the anniversary appeal Nov 2016
ITV News: Lindsay Rimer: the 22-year mystery of the murdered schoolgirl 3 Nov 2016
HebWeb News: Lindsay Rimer 21 years on: sister Juliet speaks for the first time. April 2016
HebWeb Forum: Lindsay Rimer 12 April 2016
YouTube: Appeal made by Detective Superintendent Simon Atkinson, 20 years after Lindsay Rimer's disappearance, Novemeber 2014.
YouTube: Lindsay Rimer's sister Kate speaks for the first time, 20 years of Lindsay's body was found. April 2015
The Guardian: Sister of murdered girl makes appeal 21 years after disappearance 12 April 2016
Yorkshire Post: 21 years on, sister breaks her silence on a most notorious unsolved Yorkshire murder 12 April 2016
Daily Mail: Fresh DNA clue to murder of Lindsay Jo 22 years on: New evidence sent for testing in bid to find who killed schoolgirl that vanished as she went to buy cornflakes 12 April 2016
BBC News: Lindsay Rimer death: New DNA leads in 1994 murder case