Little Theatre:
Gaslight
by Patrick Hamilton
Sunday, 8 April 2018
Directed by Hannah Stow
16-21 April, 7.30pm
Tickets £6-10, available here
The play Gaslight opens at Hebden Bridge Little Theatre, on Monday, 16 April, so get your tickets now! Gaslight, a 1938 play by Patrick Hamilton, is a psychological thriller set in a Victorian world shrouded in fog, and lit by flickering gaslight.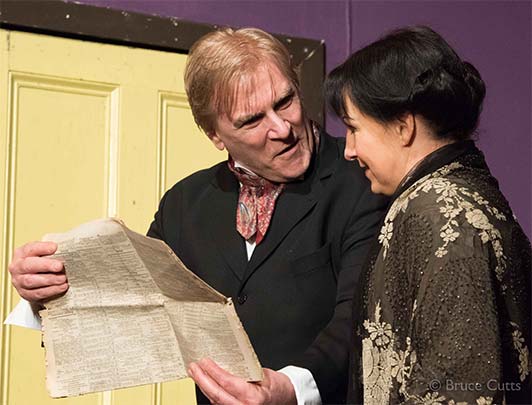 What terrors lurk in the shadows, for Bella Manningham, when her husband mysteriously disappears from the house, and the gas lights dim? Bella is filled with growing apprehension and self-doubt. Is she going mad as her husband claims?
As the drama unfolds, it becomes clear that Jack is intent on convincing Bella that she is going insane, even to the point of assuring her she is "imagining" the gas light in the house is dimming.
The appearance of a police detective called Rough soon leads Bella to realise that Jack is responsible for her torment. Rough explains that the apartment above was once occupied by one Alice Barlow, a wealthy woman who was murdered for her jewels but that the murderer never uncovered them.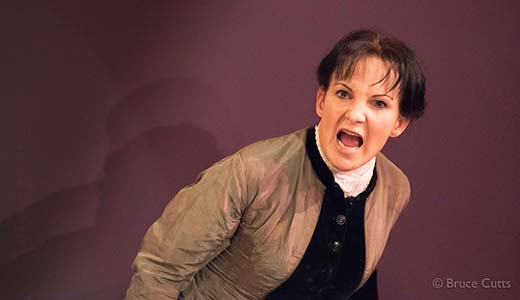 Seen here in rehearsal, is Hazel Mrozek, as Bella, the tormented spouse.
The play runs from Monday to Saturday, 16-21 April, at 7.30pm. Get your tickets now, at Innovation or online at www.hblt.co.uk.