Monday, 30 April 2018
A Cosey night out at the Arts Festival
Punk pioneer and provocative performer Cosey Fanni Tutti joins the Hebden Bridge Arts Festival bill talking about her autobiography, Art Sex Music.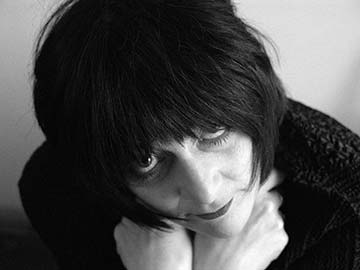 Cosey will look back at her life as one of the nation's most challenging artists across many different mediums in conversation with BBC Radio 6 music journalist Elizabeth Alker at the Trades Club Hebden Bridge on Sunday 24 June.
The Hull born artist hit the headline when her performance art exhibition, Prostitution, was splashed across the tabloids with one outraged Tory MP denouncing Cosey and her COUM Transmissions collaborators as 'wreckers of civilisation'.
She was a founding member of the avant-garde rock group Throbbing Gristle and electronic pioneers Chris & Cosey, which have consistently challenged the boundaries of music over the past four decades.  Her work continues to be at the vanguard of contemporary art and some of it is now part of the Tate permanent collection.
Arts Festival Artistic Director Helen Meller said, "The theme of this year's festival is nonconformism which sums up Cosey's life and art perfectly.
"Her work has always been challenging, but it is always infused with a rare intelligence, wit and insight, so we wanted her to discuss the price you pay being a nonconformist with Elizabeth who showcases emerging artists on her BBC Radio 3 show."
To book tickets go to hebdenbridgeartsfestival.co.uk
Previously
HebWeb News: DJ Dave Haslam is in the hot seat - 31 March 2018
HebWeb News: Top comic Bridget Christie plays Hebden Bridge Arts Festival - 21 March 2018