Friday, 25 May 2018
Handmade Parade: Get involved!
Do you or do you know someone who would like to get more involved with the parade this year? We are searching for volunteers to come and join in the fun, make friends, cut stuff up, paint stuff, build stuff, collect stuff - there is lots of 'stuff' to do! We can find a nice  job for everyone!  
Perhaps you know someone new to the area - there is no better way to feel part of our gorgeous community than by taking part in the most colourful, exciting and fun event of the year!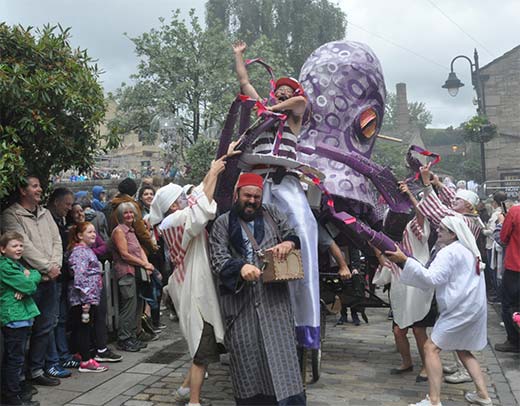 Induction evening

Should you be interested we have a date confirmed for our induction evening: Tuesday 5th June 6 pm - 9 pm.  Just  email our volunteer coordinator, Thea to let her know you want to pop along (so we have enough biscuits!) We'd love to see you at the evening - and as usual we'll be having a making session with some of the artists who will show us how to make some of the things at the workshops.  And we will feed you!  We can also promise that although there will be a quick chat about policies etc there will be no huge mounds of paperwork to read and sign!  Our plan is to make all paperwork available on the website before the workshops. 
 
if you can't make the evening but would still like to volunteer we'd still love to have you - we can make alternative induction plans if needed. 
This year's theme
 
Having seen some of the fab things which everyone made at the Big Make weekend we are really excited about this year's parade - in case you've missed it the theme for this  year is….
 
Roll up, Roll up!  
We're turning our town into a travelling carnival with ridiculous rides, surreal sideshows, weird circus and all the fun of the fair.. so as usual there are some pretty wild and wonderful things to be made and wild and wonderful workshops.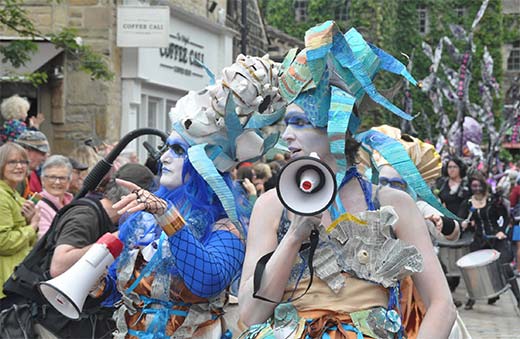 Artistic Director, Kerith Ogden
 
The parade is also being headed up this year by Artistic Director, Kerith Ogden who many of you know and who has been with Handmade for many years.  She has taken over the helm from Andrew who is now on sabbatical.
Public Workshops
 
As usual, we always need wonderful volunteers to help wonderful people make… wonderful things!  Helping with making, being on the door, explaining the story board.  
 
Saturday 9th June         10 – 12 am        2 – 4 pm
Sunday 10th June          10 – 12 am        2 – 4 pm
Tuesday 12th June          4 – 6 pm
Thursday 14th June         4 – 6 pm
 Saturday 16th June       10 – 12 am        2 – 4 pm
Sunday 17th June          10 – 12 am        2 – 4 pm
Tuesday 19th June         4 – 6 pm           7 – 9 pm
Thursday 21st June        4 – 6 pm           7 – 9 pm
 
Making
 
From now until the parade every Thursday at the parade workshop.
 
And of course we're always in need of anyone who can wield a sewing machine!  All sewers and costume-makers always appreciated.  If you can't make Thursdays let us know when you are available.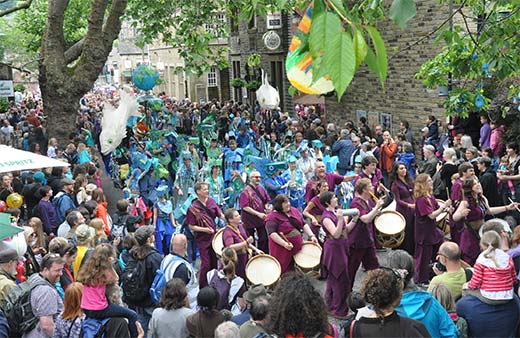 Parade 
 
Sunday 24th June
 
Carrying big makes, waving flags and banners, make up. perform, Shaking a money bucket - anything else you can think of! 
 
I'm also on the lookout for a couple of people who can help me feed everyone breakfast.  Its a long day for many of the team who are on site by 7 am so they need lots of food to keep them going throughout the day, starting with a decent brekkie!
 
We're really looking forward to seeing you all again soon.  Thanks again to everyone who managed to make the Big Make weekend - we'll definitely be doing this again for future parades.
 
Please don't hesitate to email Thea if you want to book onto the induction session, find out more or ask a question about volunteer things, always happy to chat!