Tuesday, 6 November 2018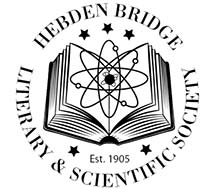 How the Welfare State really came about
Speaker: Chris Renwick
Sat 24 November, 7.30pm,
Town Hall
A Saturday night out with something of a difference is being proposed for November 24th by the organisers of the Hebden Bridge Lecture series.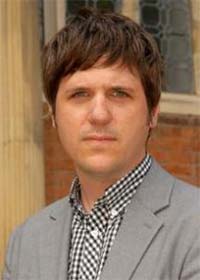 Chris Renwick, the author of a major history of the welfare state published to great acclaim last year by Penguin Books, will be at Hebden Bridge Town Hall to share the fruits of his research.
Chris Renwick is a historian of nineteenth and twentieth century Britain who lectures at the University of York. His book, Bread for All: The Origins of the Welfare State, tells the story of one the greatest transformations in British intellectual, social and political life: how from the days of the Victorian workhouses we progressed to the position after the Second World War, when the government embraced responsibilities for people's housing, education, health and family life.
Chris Renwick's Bread for All explores and challenges our assumptions about what the welfare state was originally for. The book,which was praised by the Sunday Times for being 'carefully argued, deftly balanced and wittily written, with countless lovely details', has since been shortlisted for the Longman/History Today Prize 2018.
By looking back to the past of the welfare state, Chris Renwick will be implicitly encouraging his Hebden Bridge audience to address the sort of welfare state that our country will want to have in the years ahead.
The lecture is the second in the 2018-2019 series of public lectures, which are arranged for the autumn and winter months by Hebden Bridge Literary and Scientific Society (the 'Lit and Sci'). The Society, founded in 2905, has in recent years attracted large and enthusiastic audiences to the Hebden Bridge Town Hall to hear a range of top-flight speakers from very different disciplines. The 2018-19 season began last month with a full house and would-be attendees having to be turned away. Future lecturers will be tackling subjects as diverse as Yorkshire archaeology and the history of ghosts.
Frank Woolrych, Chair of the Lit & Sci, said, "We're very grateful to Chris Renwick for being prepared to give up his Saturday evening to share his knowledge with us locally. Our last lecture ended with a full house and with some people having to be turned away and we expect this lecture also to be very popular.  Chris Renwick is an inspiring speaker on a fascinating subject."
The lecture will be held in the Waterfront Hall of Hebden Bridge Town Hall at 7.30pm on Saturday 24th.  The bar will be open from 6.30pm and the doors open at 7pm.  Tickets are available at the box office at Hebden Bridge Town Hall during normal hours, or ring 07860 164422 to reserve tickets.
Previous Lit & Sci coverage on the HebWeb
HebWeb News - Hebden Bridge Autumn Lecture series goes to work - on an egg Oct 2018
HebWeb News - What role for Auntie today? Jan 2018
HebWeb News - Lit & Sci lecture report - Judith Weir: A Composer's Life Nov 2017
HebWeb News -Lit & Sci lecture report - Before the Big Bang Oct 2017
HebWeb News - Lit & Sci Meeting Report. Inequality and Social Anxiety: speakers Kate Pickett and Richard Wilkinson Feb 2017
HebWeb News - Lit & Sci Meeting Report. Dr Nicholas Cullinan: Picasso's Portraits Dec 2016
HebWeb News - Lit & Sci: Report of talk by Sir Mark Elder Nov 2016
HebWeb News - Lit & Sci lectures 2016-2017 Sept 2016