Hebden Royd Town Council Elections 2019
Wednesday, 3 April 2019 - updated Friday, 3 May 2019
Update with results: Labour retain control of Hebden Royd Town Council taking 15 of the 18 seats. The Liberal-Democrats took the remaining 3 seats. See below for details.
Councillors who that stood down were Catherine Crossland (Lib-Dem), Jonothan Timbers (Lab), Christine Davenport (Lab) James Fearon (Lab) and Scott Trickett (Lib-Dem).
Two councillors lost their seats: Chris Phillips (Lab) Cragg Vale, and Stephne Harrison (Lib-Dem), Caldene. Both have been councillors for less than 2 years through co-option and by-election.
Stephne Harrison was the current deputy Mayor andwas to be Mayor this year. Now a new Mayor will need to be found.
---
Every four years, elections take place for the whole of Hebden Royd Town Council. The last one was May 2015 - see below for HebWeb reports on the results.
3 Town Councillors are elected in each ward so each voter has three votes for the Town Council election, as well as one for the Calderdale election
The next election is on 2 May 2019. Click here for details of candidates for Calderdale Council.
We invite candidates to send us up to 300 words (with photo) saying why we should vote for them - these will be published below, once we have several responses. See this page for how the HebWeb presented candidates' profiles and photos in 2011.
See below for twelve 2019 candidate profiles and photos.
---
Birchcliffe Ward
Rosaleen Brown, Lib Dem - 151
Rob Freeth, Labour - 416 elected
Carol Stow, Labour - 409 elected
Dave Young, Labour - 487 elected
Fairfield Ward
Paul Cooper, Lib Dem - 181
Sue Fenton, Labour - 445 elected
Pat Fraser, Labour - 462 elected
Patsi Guilfoyle, Labour - 369 elected
West End Ward
Sarah Courtney, Labour - 477 elected
Nikki Harvey, Labour - 415 elected
Richard Needham, Labour - 412 elected
Michael Smith, Lib Dem - 126
Caldene Ward
Christine Bampton Smith, Lib Dem - 257 elected
Karl Boggis, Lib Dem - 272 elected
Stephne Harrison, Lib Dem - 224
Val Stevens, Labour - 253 elected
Cragg Vale
James Burbidge, Lib Dem - 261
June Cammack, Lib Dem - 299 elected
Jane Hoyle, Labour - 335 elected
Christopher Phillips, Labour - 293
Geoff Wood, Labour - 375 elected
White Lee Ward
Tony Hodgins, Labour - 299 elected
Richard Marshall, Conservative - 159
Scott Patient, Labour - 399 - elected
Mark Pittaway, Lib Dem - 188
Jill Smith-Moorhouse, Conservative - 170
Austen Warne, Labour - 294 elected
Last time, in 2015, 25 candidates competed for the 18 seats on Hebden Royd Town Council. In 2011, there there were 35 candidates. This year, there are 27 candidates. This year, every ward is contested while in 2015 Cragg Vale and Caldene wards, all six candidates were elected unopposed!
Candidate profiles
---
Carol Stow, Labour candidate for Birchcliffe Ward
I've lived in the Birchcliffe ward for the last 36 years and am standing again to represent the ward for the Labour Party.
My children were born and raised here so I have first-hand experience of many of the local issues facing people of all ages. Having spent my working life as a speech and language therapist in the NHS I'm also well aware of the problems faced by many as a result of the current government's policy of austerity. The Labour Group on the town council are committed to continuing our policy of being a Living Wage Employer, giving local people a fair wage.
As a town council we have a large part to play in our local community, both by supporting local organisations in their work and also by directly organising free-to-access community events such as the Pumpkin Festival.
I'm proud that I introduced a statement on misogyny which has now been adopted by the council. I've introduced policies restricting the use of single-use plastics and helium balloons within the council. I sit on the boards of Happy Valley Pride and Handmade Parade and volunteer at their events.
In the last year I have made a determined effort to talk to both young and old by visiting local schools and supported housing. I have talked to disabled people and carers of all ages about what they need. I'm seeking re-election because these discussions have given me many more ideas which I will bring to the town council so we can continue developing and supporting our community. Climate change and resulting flooding is a huge issue. I look forward to helping make the council carbon neutral.
You will see me around town most days so do stop me and tell me your ideas to improve our community.
---
Sue Fenton, Labour candidate for Fairfield Ward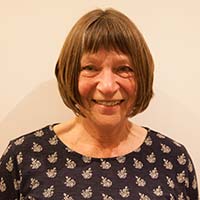 I have lived in Hebden Bridge for thirty seven years and raised my children here, now my granddaughter is growing up here and therefore I have a great deal invested in this community.It has been my pleasure to serve as a Councillor for Fairfield Ward since February 2017. I have always responded to the concerns of residents, having a litter bin and poo bag dispenser installed after hearing a mother's concerns about her children playing on fouled grass near their home, supporting the grant application for natural flood management on the land above Palace House Road and lobbying the Environment Agency about work at Stubbing Holme. I also contacted community police about vehicles which were parked long term near Primrose Terrace and these were subsequently removed.
I have served on five of the committees which meet regularly to conduct the business of the Council and am currently Chair of the Community Funding Committee which awards grants to local voluntary organisations.
If re-elected I will continue to do my best to represent the people of my Ward and the wider community of Hebden Royd.
---
Dave Young – Labour candidate for Birchcliffe Ward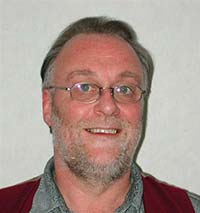 I was elected onto Hebden Royd Town Council in May 2003 and am Deputy Leader of the Labour Group and Chair of the Environment, Allotments & Events Committee.
Over the past sixteen years my council attendance has been nearly 100 per cent. Labour Councillors have done their best to support the local Community, We fund local Grassroots Community Groups and initiatives which need our support like the Hebden Bridge Arts Festival, Handmade Parade, Dodnaze Community Association and Steepfields Allotment Society. We oppose inappropriate Planning Applications, which would spoil the unique character of our town.
We also own and run the very successful Hebden Bridge Picture House which is a very important asset for our lovely little town and we also have Town Council Allotments up at High Hurst & Banksfield
We run a very successful Hanging Basket Scheme throughout Hebden Royd which makes our Town blossom in the summer. We also run a successful Pumpkin Festival & Happy Hounds Event which encourages responsible dog ownership and the popular Chistmas Tree Switch on in Hebden Bridge & Mytholnroyd. We have recently declared Hebden Royd as a Climate Change Emergency Area and we are hoping to reduce carbon emissions throughout Hebden Royd.
I am Vice-Chair of Calder Branch Labour Party and a member of the Trades Club. I hope you will vote Labour on 2nd May so our hard work can continue as I want an effective Town Council that works for the many & not for the few.
Cheers
Cllr Dave Young
Labour Councillor
Calder Ward
---
Sarah Courtney – Labour candidate for West End Ward
I have been very proud to serve on Hebden Royd Town Council, since winning West End ward in a by election in 2017. Last year I had the privilege of also being elected to sit on Calderdale Council for Calder Ward.
On HRTC, I have enjoyed sitting on a variety of committees and thereby contributing to the running of successful local services such as the Hebden Bridge Picture House, running a variety of great events, helping a huge range of local organisations through our funding programme, and representing residents of West End ward. I think there is great value in being both a town councillor and district councillor at the same time as I can help provide a link between these two different tiers of local government, and direct resident's queries and complaints to the right place in the right organisation.
In addition being a town councillor gives me a really good understanding of the needs of local people and their issues and can help me to better represent Calder Ward at Calderdale. I'm really proud of the work we, the councillors on HRTC, do together and I hope you will give me the chance of representing West End ward for a further term.
---
Nikki Harvey - Labour candidate for West End Ward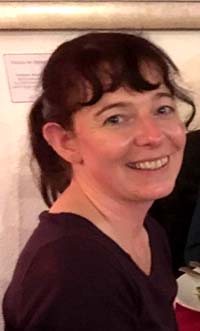 I would love the opportunity to stand for West End Ward. I have lived in Hebden Bridge since 2007 and live with my partner and two young sons. I am very proud to call Hebden Bridge my home and be part of such a vibrant, diverse and inclusive community.
I currently work as a mental health worker with homeless, asylum seekers and refugees for the NHS in Bradford. Prior to that I worked for nearly 10 years with older adults as an Occupational Therapist and then a mental health worker for the NHS in Calderdale. I am extremely proud to work for the NHS and advocate for the needs of some of the most vulnerable people in society.
Being in these roles has made me acutely aware of the damaging effects of austerity.
I was a member of the Little Park Friends group that successfully fund raised and campaigned for the renovation of the playground on Victoria Road. I have been a local fundraiser for Marie Curie charity for many years. In the past I have been involved in the local Friends of the Earth and Civic Trust groups.
If selected my priorities would be:
Supporting the many inspiring community groups in Hebden Royd that contribute so much to the area.
Supporting efforts to improve access to local affordable housing.
I would push for a new local campaign to encourage pride in our town to minimise dog fouling and litter. Promote the reduction of single use plastic and introduce more recycling litter bins.
Supporting the council to enhance any green spaces in the town for nature and people.
Working with Calderdale Council to identify feasible actions to reduce air pollution along Burnley Road / Market Street.
Working to make existing pedestrian routes around the town safer and more accessible.
---
Richard Needham - Labour candidate for West End Ward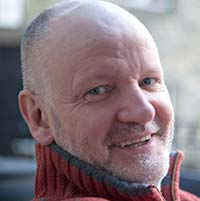 The three things that drive me to stand for West End Ward of Hebden Royd Town Council and that I offer people as the Labour candidate are: commitment to a thriving, lively town, a passion to ensure that our community is inclusive - supporting and celebrating the magnificent diversity of the Town, and finally and perhaps most importantly an ability to listen and help people.
Since living in Hebden, I have become involved in local activities and become fully part of this community. I shop locally am a member of local clubs. I am also the Chair of Trustees of the board of Hebden Bridge Community Association - that so successfully owns and operates the Town Hall - I am passionate about the difference that all such voluntary groups can make to the town. I was elected as a Town Councillor in a bye-election in 2018 and my high attendance level at meetings and involvement in three committees reflects my commitment. We know Hebden and Mytholmroyd are unique, but what will keep them special and thriving is all of our commitment, and a Labour Town Council and a Labour Calderdale Council that responds to, and supports, the efforts of the community.
The challenge of being a Councillor is to ensure that all voices are heard. I have worked as a Social Worker and in Children's Centres and am committed to supporting and giving voice to the most vulnerable. The motto that I strive to live by at work and in Hebden is that "I am in the business of helping people". If elected for West End ward I would continue to strive to ensure this community is a lively thriving home for everyone that lives here.
---
Rob Freeth - Labour candidate for Birchcliffe Ward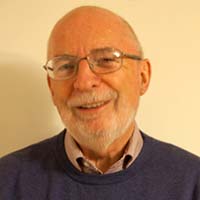 I moved to Hebden Royd from Wakefield in 1981 when I became Headteacher of Scout Road Primary School. I have had my home here ever since and now live in Wadsworth in the Birchcliffe Ward where I have lived since 2000.  Throughout that time I have worked in education having been Head of two schools in Calderdale, worked in international education in the Far East, the Middle East and Africa and finally, for 11 years, as a Headteacher in Bradford.
Since my retirement I have continued my involvement in education being a Governor of Old Town Primary School and as Calderdale Branch Secretary for the National Association of Headteachers in which role I work closely with schools across the district as well as liaising with the local authority. I am also very actively involved in the Calderdale Against School Cuts campaign which reflects my deep concern at the negative impact of government austerity politics on, not just schools, but all public services including policing, health and social services.
I believe very strongly in communities working together with each of us supporting one another in partnership to create better lives and life chances for all. This has led me to organise and manage the Hebden Bridge Duck Race in 2018 and again in 2019 as part of Hebden Bridge Rotary Club and to play an important role in the organisation and delivery of the Hebden Bridge Vintage Car Weekend each August.  Money raised through these and other events, which bring people together, has been used to support local schools, clubs, youth groups and community organisations as well as to provide aid locally, nationally and internationally in times of need.
As a Town Councillor I would commit to doing all that I can to support local individuals, groups and organisations committed to working together to build a thriving, united community in which all feel valued and are given a chance to thrive and achieve.
---
Patsi Guilfoyle - Labour candidate for Fairfield Ward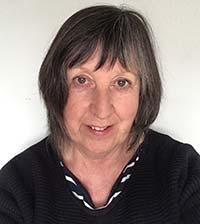 I have lived in Hebden Bridge since 2002, and have loved living here, due to the environment, the hills and also due to the community which has a strong spirit of kindness, co operation, friendliness and inclusivity which reaches out across the valley.
Until 2016, I worked full time for Calderdale and Huddersfield Foundation Trust hospital as a Critical Care Outreach nurse, and I am very aware of the impact that cuts in the NHS budget are having on our community. 
Currently, I still work part time in Intensive care but when I took retirement one of the reasons I listed for leaving full time work was that I wanted to play a more active role in the community.
I was so inspired by the community strength, determination and action shown after the Boxing Day floods I knew I wanted become more involved, and to help improve our local environment and services, particularly in the Fairfield ward where I live.
During the flood recovery period, I helped out, cleaning and clearing in Hebble End. I also helped painting and decorating a home for a flood evacuee. I have helped to support a community application for a legal right of way, assisted  with litter picking, and I have supported our current and hopefully future councillor Sue,  to organise a poo bag dispenser in the Fairfield area (which I keep filled with clean bags). 
As a Labour Party LGBT member I have helped to organise two successful community events one on education at the Town hall and one, a charity event at the Trades club.
I am a practical, can-do person and as a potential Town councillor I would like to help to improve life in Fairfield and Hebden Bridge.
By listening to the concerns of residents and by picking up ideas people have for the area and giving  those ideas a voice at Town council.
Also  by helping to ensure that services are maintained, and that the environment is improved in line with the Town's vision for a cleaner, greener sustainable community.
If elected I will do my best for the community of Fairfield and the town of Hebden Bridge.
---
Pat Fraser - Labour candidate for Fairfield Ward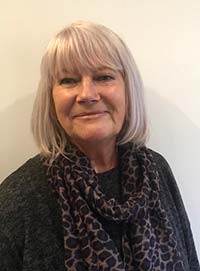 I have been on Hebden Royd Town Council for four years as a Councillor for Fairfield Ward. It has been a very eventful four years encompassing firstly the catastrophic floods of Boxing Day 2015. I myself and many of my neighbours were affected and I was able to help out in the aftermath both in practical ways and also by liasing with the Community groups who were specifically offering help to local residents.
In 2017, it was my great privilege to become the Town Mayor of Hebden Royd and I met up with and was inspired by the many groups in our community. It was during this year that I began thinking of ways to set up a project which could be supported by the Town Council in order to create a project which could benefit the young people of our town and if re elected I will continue to develop this idea.
I have lived in Hebden Bridge since 2004 and I love and appreciate my adopted town for its diversity and community spirit. I am involved with local activities and I am a member of several local groups.
Whilst on the Town Council I have been a member of the following committees; the Picture House, Community Funding, Neighborhood Plan and Environment, Allotments and Events. I am also a trustee on the Boards of the Community Association and the Hebden Bridge Partnership.
Most of my adult working life has revolved around teaching in Further Education. I taught Law for thirty years in Further Education colleges and helped give many to get a second chance in education. After early retirement I worked with young people with special needs for six years and I found this very rewarding.
At present, I am the public face of an housing charity which supports young people coming out of the care system. I am also a host offering accommodation to those teenagers who find themselves homeless when coming out of care.
I myself have three grown up children and six grandchildren.
I would love to be given the opportunity of being a part of the Town Council for another four years. I would very much like to witness the Flood alleviation work which is soon to begin Fairfield Ward in particular and to continue to respond to the local community in their concerns regarding pressing issues in this ward.
---
Scott Patient - Labour candidate for White Lee Ward
I have been proud to serve on Hebden Royd Town Council for Labour in the White Lee ward after being elected nearly 2 years ago as the youngest town councillor. I think I have made good on my promise to provide a fresh voice for us here in Mytholmroyd and keeping you informed whilst so much is happening in the village.
My children have all attended Burnley Road Academy where I serve as a parent Governor and 2 through Calder High - this led me to be involved in the Calderdale Against School Cuts campaign which reflects my serious worry at the negative impact that government austerity has had on our schools. I have been an EA registered flood warden having been affected myself by the 2015 floods and have watched the group grow from just 3 to nearly 30 people in that time. Last year, I was also elected to sit on Calderdale Council for the Luddendenfoot ward (which includes Mytholmroyd and Cragg Vale).
At HRTC, I have enjoyed sitting on a variety of committees including "Environment, Events and Allotments" and on the Neighbourhood Plan committee, both of which have seen Mytholmroyd placed firmly in the focus. We have helped fund a variety of great local events including last year's successful new Mytholmroyd Gala (which I helped organise) and the superb Mytholmroyd Christmas Markets.
We also helped a huge range of local organisations through community funding, like the Mytholmroyd Arts Festival and the "Friends of White Lee Memorial Park" of which I support, who dedicated a plaque remembering the fallen on the anniversary of the Great War.
It has been incredibly cheering to help encourage even more requests for funding here in the village and I hope to see even more next year.
As an avid fell runner and mountain biker, I value the area not just for its rugged landscape but also for its resilience and profound sense of community, the local groups like CROWS and Mytholmroyd Walkers Action make our trails and routes even more special. I'm a doer and have found it gratifying to roll my sleeves up getting involved in litter picks, organising events and helping people.
The thing I am most proud of though was my recent motion to declare a "Climate Emergency" at town council level (the first in Yorkshire!) - working towards a zero carbon town council. Support from young people and community groups will be vital to make this happen. We have already banned single use plastics in the council chamber and have an opt-in paper free system but I want to see more bold interventions over the coming months and years.
I think my dual role as a town councillor and district councillor has been helpful in providing a link between the different levels of local government and has kept me even more focused on the issues that matter to people. I'm really proud of the work we, the councillors on HRTC, do together and with so many changes happening locally, I hope you will give me the chance of representing the White Lee ward for a further term.
---
Val Stevens - Labour candidate for Caldene Ward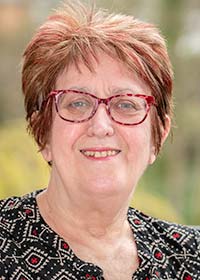 I moved to Mytholmroyd because of the many advantages of the area not least the scenery, connectivity and the vibrant community. I now live in the heart of the village. 
When I first arrived I volunteered as the minute secretary of Mytholmroyd Community Centre, where I was pleased that I was able to play a part in aiding the recovery of the Centre after the flood and turning it into a success. 
In this time, I also learnt a great deal about the community and the resilience shown by local people in the face of huge adversity. 
I have 23 years of local government experience as a Labour Councillor in Manchester and retired from the City Council after my last 6 years as Deputy Leader. During my time in Mytholmroyd, I have served as a committee member of Royd Regeneration who bring you the Christmas Markets and do so much good work for our village - I was elected Vice Chair earlier this year. In addition,
I attended meetings and contributed to the revived Gala committee last year and I am currently an active member of Mytholmroyd Arts Committee. Communities don't just thrive with new buildings but also through the many links formed between people who care about sustaining their community for the future. I am a widow with 2 adult children and love travel, music, drama, history and, of course, politics. 
Since moving here, I recognise there a number of issues that residents are concerned about apart from the obvious disruption caused by the flood alleviation works. In Manchester I initiated the Valuing Older People policy that resulted in Manchester becoming the first city in the UK to be designated an Age Friendly city. If elected I intend to use my experience to improve the connectivity of services that currently exist with the many social networks to help many of our older residents. This improves the lives of everyone as we all grow older. I was very pleased to see, after a speaker at Royd Regen pointed out the difficulties for people with disabilities to get a taxi to the Upper Valley because of cost, that action has been taken by Calderdale Council via the local Labour councillors in our ward. Local councillors do make a difference. I have been very impressed with their work.
I want to use the skills I have to make a contribution to build on the work of other Town Councillors to help Mytholmroyd thrive in the future.
Caldene ward councillors were elected unopposed 4 years ago which is bad for democracy and bad for the Ward. I hope you put your trust in me to deliver the best for our village as we go forward.
---
Tony Hodgins - Labour candidate for White Lee Ward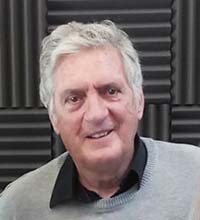 I was born on Scout Bottom in Mytholmroyd and have lived in this scenic valley for most of my life. It's a pleasure to be part of this friendly community and feel I know the people extremely well.
It was a privilege to be elected as a Hebden Royd Town Councillor for White Lee Ward eight years ago, and in 2016 I was honoured to be made Mayor of Hebden Royd. During my term in office I met some truly inspirational people and represented our towns with pride.
Throughout my time as a local councillor, I have worked hard on many local projects, most recently setting up the 'Friends of White Lee Memorial Park'. After discovering its history, I worked with the community and Town Council to ensure it was rightfully commemorated and the stone, plaque and bench that are now in situ are testament to this.
I was also instrumental in getting the lighting and benches restored in the Memorial Gardens that were damaged during the 2015 floods and, with the help of Calderdale Council, this is now a well-lit area at night.
I'm delighted to have been involved in the cleaning up of some of
the 'grot spots' around the ward, one of which was the former wasteland area at the end of Banksfield Terrace. Many spring bulbs were planted, and due to the continued maintenance of people living nearby it is now thriving and full of colour throughout the year.
My participation with many local community groups is very rewarding. Until January this year, I was the former Treasurer of Royd Regeneration, and remain on the committee. The Mytholmroyd Christmas Market and lights switch-on has become a firm favourite in the village, and I'm delighted to have been involved with this community event since the beginning.
I also attend Flood Alleviation Scheme stakeholder meetings, and have served on the Hebden Bridge and Mytholmroyd Town Development Board since its inception. I have been very much involved with all aspects of the Neighbourhood Plan where, among other things, we are looking at future developments for business and housing.
As one of the original three flood wardens in Mytholmroyd, this role has shown me first-hand the devastation that flooding can cause. We now have more than twenty dedicated people in these roles who are all volunteers and do an amazing job.
My interests are varied but include wildlife, music and walking our dog. I am keen to make this a green and environmentally friendly place to live, and support the Council's ambition to become carbon neutral which is one of the reasons why I would love to continue my work on Hebden Royd Town Council.
I live with my partner, Hazel, and our 'doodle' dog in White Lee Ward.
Previously, on the HebWeb