Results
Calder Ward including Hebden Bridge
Joe Atkinson - Conservative - 624
Ruth Coleman-Taylor - Liberal Democrats - 681
Alan McDonald - Green Party - 757
Dave Young - Labour - 2517 elected
Turnout: 51%
Luddendenfoot Ward including Mytholmroyd
Roisin Cavanagh - Labour - 1570 elected
Stephne Harrison - Liberal Democrats - 553
Nicola May - Conservatives - 946
Kieran Turner - Green Party - 370
Turnout: 43%
Labour now take control of Calderdale Council without having to ally with other parties. They currently have 28 councillors.
Former Tory councillor Rob Holden has taken Ryburn as an Independent. Rob Holden formed the Facebook Group for Calder Valley Flood Support which has been so crucial at times of flooding in the Upper Valley.
Calderdale Council Elections
Wednesday, 3 April 2019 - updated Tuesday, 30 April 2019
There are 51 councillors who run Calderdale Council. Calderdale is divided into 17 wards which each return three councillors. Three years out of four, we have the chance to elect one councillor. Councillors are elected to serve on the Council for a term of 4 years. Hebden Bridge is in the Calder Ward, and Mytholmroyd is in the Luddendenfoot ward.
As with previous years, the HebWeb invites candidates to send up to 500 words and photo - see this page from last year. See below for candidate profiles and photos which we will add as they come in.
See below for profiles and photos of Dave Young (Lab), Alan McDonald (Green), Roisin Cavanagh (Lab) and Ruth Coleman-Taylor (Lib-Dem)
---
Here the candidates for the 2 May election
Calder Ward including Hebden Bridge
Joe Atkinson - Conservative 
Ruth Coleman-Taylor - Liberal Democrats 
Alan McDonald - Green Party
Dave Young - Labour
Luddendenfoot Ward including Mytholmroyd
Roisin Cavanagh - Labour 
Stephne Harrison - Liberal Democrats 
Nicola May - Conservatives
Kieran Turner - Green Party 
---
Cllr Dave Young – Labour Party, Calder Ward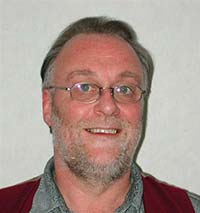 I am very pleased  to be reselected by Labour Party Members from Calder Ward to stand in May for the Labour Party in Calder Ward I have been a Member of the Labour Party since 1970 through Thick, Thin & Thinner and have been one of your Labour Councillors on Calderdale Council for Calder Ward since May 2011.
It is not easy being a Calderdale Councillor in these days of Tory Austerity. We have had to cut our Budget by nearly £100m since 2010 and obviously this had led to Voluntary Redundancies across the board and reductions in Services. I see my job as a Labour Councillor is to protect the most vulnerable people in Calderdale. 
I am a big supporter of the current Labour Party Administration and will do my upmost to help us win the next General Election and return a Labour Government into Downing Street and Josh Fenton-Glynn as our Labour MP for our seat in Calder Valley.

I am Vice-Chair of Calder Ward Labour Party; Member and past; Vice-Chair of Place Scrutiny Board; Chair of Calderdale Small Grants Panel; Chair of Hebden Bridge & Mytholnroyd Development Board; Director and Chair of Hebden Bridge Partnership Member of Todmorden Development Board; Director & Chair of The Fox & Goose – West Yorkshires 1st Co-operative Pub which is going from strength to strength.
I have also been a Labour Councillor on Hebden Royd Town Council since May 2003.

I have been instrumental  into moving HB Market to Lees Yard and making it a successful 4 day Market.
Increasing Wild Flowers planting throughout Calderdale and reducing the amount of Round Up we use by 15% per year.
Helping the most vulnerable people in Calderdale by fighting to maintain the Council Tax Reduction Scheme for people on Benefits.
I Continue to oppose inappropriate Planning Applications in Calder Ward and there has been a few contentious ones recently.
I continue to be a champion of Case Work for my Constituents which I do with a passion and help a great deal of my constituents during my time as your Local Labour Councillor for Calder Ward.

I have been a Labour Councillor for 3 different authorities for 33 years and with my experience I hope you have faith in me and vote for me in May's Local Elections.

Cheers
Cllr Dave Young
Labour Councillor
Calder Ward
---
Alan McDonald – Green Party, Calder Ward
Climate change is the single issue that dwarfs everything else. The youth strikers have told us so. Are we the last generation? one of their banners asked starkly at Extinction Rebellion in London. But their spontaneous action fills me with hope.
Greens are still at the forefront of action, alongside others of like mind - from slowing the flow into the Upper Calder - to protesting in Parliament Square.
We need a Green New Deal, a universal basic income: policies Greens have long proposed that are now being talked about in mainstream politics. We need detailed local and national programmes to cut emissions and consumption, so that we put into practice what's needed to meet the 'climate emergency' our local councils have acknowledged.
We have to act now.
---
Roisin Cavanagh - Labour Party, Luddendenfoot Ward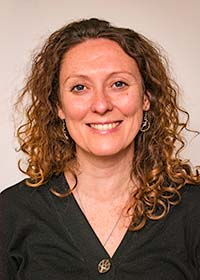 My name is Roisin Cavanagh which is one of those Irish names that people never know how to pronounce. I have spent pretty much my entire life explaining to people, it's Rosheen!
I am standing as Labour's candidate in Luddendenfoot Ward as we need another Councillor in the area committed to working for the benefit of everyone in the community.
My entire professional life I have worked with communities. The majority of this work has been around supporting communities to take some kind of social action on issues that are important to them. I've done this work around the UK, in Africa and more recently in Calderdale.
Over the last 2 years I have worked with a community group in Park Ward to help them develop plans to improve the overall environment with a focus on rubbish and fly tipping, a group in Illingworth to help them develop a campaign plan on mental health, a group of people from all over Calderdale from different backgrounds who met in Halifax to use creative writing and story-telling to learn about and connect to each other.
A key part of this work has been listening to people. Throughout my working life I have listened to different people and groups around the issues they face and changes they want to bring about in their lives or in the community, whether big or small. It is this ability to listen and translate community issues into actions which will help me to represent the needs of people in the area.
The Luddendenfoot Ward is huge and encompasses different communities, types of housing, families with different incomes, jobs, different needs and different experiences. I think what is common is the amazing resilience and community spirit that binds people together – we saw this in the 2015 floods and the recent near miss. There is so much positive work to improve the local area generated directly by people in the community which is amazing considering the population!
Despite all the great community spirit there still remains some issues. There are a growing number of people and families that are only just scraping by, due to low wages and the increasing costs of everything. There is growing loneliness and isolation at every age level and people experiencing increasing mental health issues. If I am elected I want to use my community development knowledge and experience to prioritise these issues, alongside the more obvious practical issues that impact on people's lives daily such as blocked drains!
I am also passionate about young people and looking at what opportunities we can provide for them in the area in terms of actual activities but also getting them involved in deciding the priorities for the area.
It is a real privilege to have been selected to run as a candidate for Luddendenfoot Ward. Councillor Jane Scullion and Scott Patient have worked really hard for the ward and I would like to join them to make a team of Labour Councillors listening to and working for the community.
---
Ruth Coleman-Taylor – Liberal Democratic Party, Calder Ward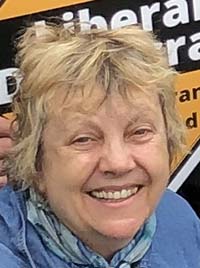 I was a Councillor for 16 years in North Wiltshire before moving to Yorkshire to get married, to former Calder Ward councillor Mick Taylor. I am a graduate of York University. In my sixteen years I was council leader for much of the time and dealt with a wide range of issues, including economic development and housing.
I have trained, advised and delivered peer review to Councillors all over England and in many EU and Commonwealth countries. I have also been an Election Observer for national and regional elections in Europe and Africa.
For 10 years, I served on the EU Committee of the Regions, which represents the opinion of local and regional government to the European Parliament. I was the Liberal Democrat spokesperson on Asylum and Immigration Policy and worked closely with the Liberal Democrat group of MEPs.
I want to offer that experience to the people of Hebden Bridge, Heptonstall, Wadsworth, Blackshaw, Erringden and the Stoodley Town ward of Todmorden.
I know from discussions with many local people that our part of Calderdale feels very much left out of Calderdale. Many people feel that the Upper Valley is the poor relation when it comes to projects and services. The LibDem solution to this is to make use of the Localism Act to devolve many services to be run by local councils like Hebdenroyd, maybe in conjunction with the four rural parishes. This could include the market, the park, street cleaning, car parks, sports facilities (such as they are), libraries, public toilets. The Localism Act ensures that the money and staff involved in these services would come with those services when they are brought back to our local area.
On my travels, I have observed the fragility of our world and its environment. I believe passionately that we must all work together to protect our planet for the future. Other councils are undertaking a whole range of environmental projects and we should learn from and emulate them. In terms of the Upper Valley we can surely make use of water power and the council itself can aim to become carbon neutral very quickly. More can be done about recycling and the current approach to charging people for taking home improvement debris – the Tip Tax – must be stopped because it is leading to fly tipping all over our hillsides.
I'm not just involved in politics. I write and read science fiction. I love gardening and when I can't do that I knit, make and repair clothes and enjoy travel.
---
Hebden Royd Town Council
All 18 seats are being contested. Click here for details of the 27 candidates for Hebden Royd Town Council. See results and candidates from 2015, the last time the whole council was up for election

Previously, on the HebWeb
HebWeb News: 2015 Calderdale Council Election - Results and candidates' statements for Calder and Luddenfoot wards.
HebWeb News: 2014 Calderdale Council Election - Results
More coverage of elections of the HebWeb