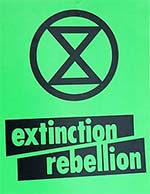 Calderdale joins
International Climate Rebellion 
Sunday, 14 April 2019
People from Hebden Bridge, Mytholmroyd, Todmorden and Halifax will be travelling down to London this week to join with thousands of others from across the UK in acts of mass peaceful civil disobedience, an 'International Rebellion' demanding government action on the climate and ecological crises.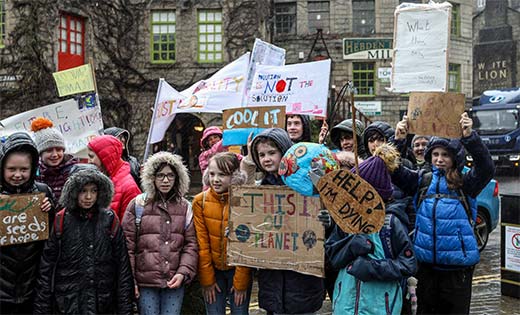 The recent 'Climate Emergency' declarations by Hebden Royd, Todmorden and Calderdale councils are part of a global picture of the political shift needed in order to step toward avoiding the worst of climate chaos and ecological breakdown that will occur if we don't act now.
Actor and writer Emma Thompson said, "Our Government has signed agreement after agreement and broken every single promise they made with staggering regularity.
"It is time to stand up and Save Our Home. It is time to stand up and Save Our Home. On Monday 15 April of this year, the International Rebellion will begin … It's gonna be a lot of fun, but be prepared to stay. Because now's the time to save the planet. As we all know there is no planet B. Be there."
Other supporters include: Greta Thunberg, Stephen Fry, Philip Pullman, Noam Chomsky, Naomi Klein, Ellie Goulding, Radiohead, Vandana Shiva, Simon Amstell, Lily Cole, Chris Packham and George Monbiot.
From 11am Monday 15 April, with coaches and marchers coming from around the UK, thousands of people will converge on the capital at four of London's busiest, most iconic locations – Marble Arch, Oxford Circus, Waterloo Bridge and Parliament Square. 
There they will peacefully block traffic around the clock. There will be a full-scale festival of collective action and creative resistance with people's assemblies, art actions, stage performances, talks, workshops, food and family spaces. 
See also
HebWeb News: Extinction Rebellion call on Calderdale to declare a Climate Emergency (26 Jan 2019)