New Trades Roots label
Monday, 6 July 2009

Trades Club, Hebden Bridge, launch live CD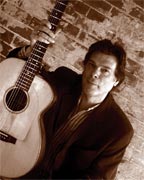 Steve Tilston is joined by some top-flight folk acts to help launch the new Trades Club live CD on Thursday July 9th.
The club have set up their own Trades Roots label to release a professionally produced compilation of the very best performances from Steve's monthly folk and roots nights..
Trades Roots features 18 rare and exclusive live tracks from old and new artists including the legendary Robin Williamson, Michael Chapman, Kirsty McGee, Chris Smither, Clive Gregson and two tracks from Steve Tilston.
Wizz Jones is another artist who features on the album and he is coming back to the Valley to help launch the album. Wizz will be joined by veteran folk singer Maggie Boyle, bassist Dave Bowie and accordionist Chris Parkinson who has played with Martin Carthy, Norma Waterson, Mike Harding and Ralph McTell among others.
The La Puta crew are hosting an End of Fringe Festival party on Friday July 10th inviting artists and everyone who supported the fringe to let their hair down after a frantic fortnight of events.
Resident DJs Johnny Boy and Madame Muffin will be playing some fringetastic tunes with frills and spills on the big screen from VJ Timi the Tassle. La Puta are offering revellers a rare chance to create their own art on the big screen and anyone who turns up wearing fringes gets a £1 off on the door.
The Arts Festival team take over the main room on Saturday July 11th with a rare live show from Urban Strings who deliver a mix of hip-hop, funk, reggae and dub.
Urban Strings are led by CaroViolina playing dynamic urban music fusing classic melodies with modern day Latin grooves citing influences as wide as Bach, Busta Rhymes and Kayne West.
The weekend draws to close with multi-instrumentalist Nathan Riki Thompson launching his debut album 'Under Ubi's Tree' on Sunday July 12th.
The album is named after the tree in Nagamayo in Tanzania where his music teacher father spent his days playing music and occasionally dancing. This performance sees Nathan leading a stellar international group including Brazilian percussionist Adriano Adewale and Jan Hendrickse on traditional wind instruments.
"The CD launch is a huge event for the Trades marking our debut as a record label and Steve Tilston has pulled together a typically high class bill to help us celebrate this milestone in the club's long history," Trades Club spokesperson Paul Clarke told the Hebden Bridge Web.
"La Puta always put a huge amount of effort into decorating the club to make it their own space and we're pleased they are hosting a party to celebrate the end of the expanded fringe festival which has been a huge success.
"As always we're been delighted to support the official Arts Festival who always provide us with top class acts and Nathan Riki Thompson and Urban Strings are two the best world music acts around."


More info from 01422845265 or boxoffice@tradesclub.info
---
Listen now
---
Previously on Hebweb
We try to make sure that the Hebden Bridge Web news is correct,
but if you are aware of any errors or omissions, please
If you have comments on Hebweb news please make
a contribution to our
© Hebden Bridge Web