Chris Green
Local writer and storyteller, George Murphy interviews local characters and personalities
---
I arrived in Hebden Bridge in 1983 to work in a dream job as Co-operative Development Worker for the Upper Valley of Calderdale. A few weeks later I moved to Charlestown with Dr Linda Patterson. After 10 years of living in communal houses it was a change.
After 4 years of working to support Co-ops and Community businesses, I took a first gap year and came back as a Communication Trainer in Finland and then 20 years at Manchester Metropolitan University, taking early retirement from there to volunteer full time at White Ribbon.
I did a bit of working for peace, in  a youth club on the Creggan Estate in Derry during the Troubles where the British Army checked all the kids coming into the club and I could hear explosions during the night and I did two summers in Palestine with the International Solidarity Movement accompanying ambulances, picking olives and confronting illegal settlers.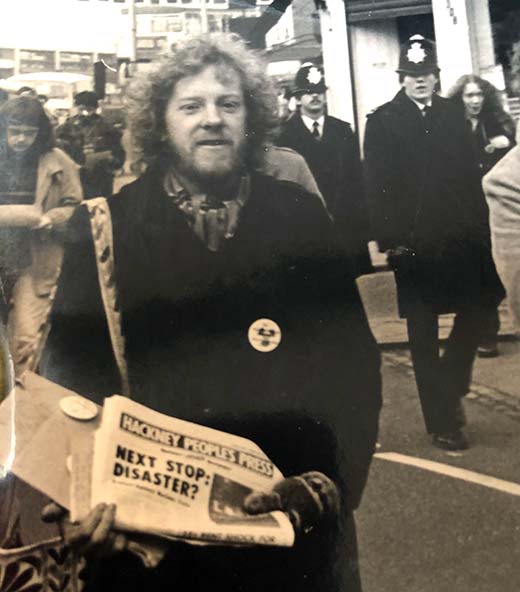 When some Dutch journalists came to the UK fact finding about racism we got chased down Brick Lane by some National Front boot boys, but I was more in danger at the mass pickets of the Grunwicks strike when charged by the Police and then again in New Cross on another anti fascist march when I was hit by police officers.
My three contributions to anti sexism have been Marriage, Vasectomy and White Ribbon UK. In Trojan , the printing co-op I founded, one of the other workers had a friend who needed to get married, so we all had an afternoon off and I got married.
I'm keen on environmental protection and my major contribution has been not to have children. I had a vasectomy at 24 and promoted men taking more equal responsibility for contraception.
I wanted to work on men and masculinity, and want a mass campaign, not some academic backwater. I saw White Ribbon operating in Canada and felt it would be a good thing to have in the UK, so set up a website thanks to Chris Ratcliffe, and with the need for men to challenge men's violence against women being so necessary, the campaign grew from there.
Chris Green Q & A
Please tell us about your early life and education.
I grew up in North Harrow, London. youngest of three. My Dad was a technical college lecturer, and my Mum was a part time primary school teacher who knew the answer to everything. My older brother Andy and older sister Carol helped me loads. I enjoyed my time at primary school except for the afternoon that I scored an own goal at football.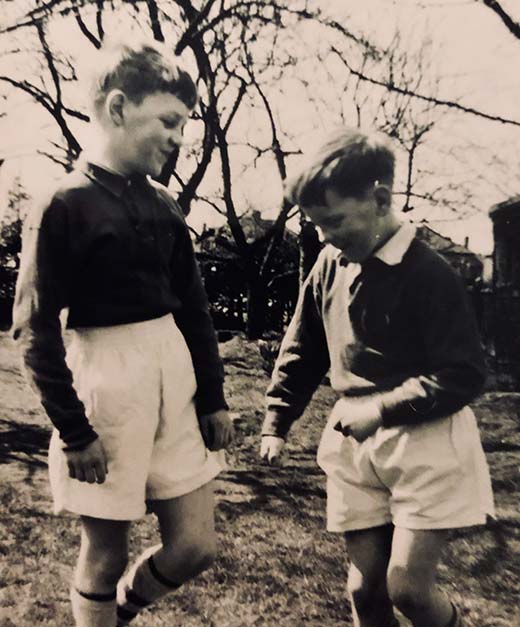 On Desert Island Discs which pieces of music would you choose?
Won't You Roll Me in Your Arms by Coope Boyes and Simpson
Be Reasonable: Demand the Impossible by Robb Johnson
They All Sang Bread and Roses Roy Bailey
Songs my Mother taught Me by Dvorjak, played on the cornet by Black Dyke Mills Band
Exodus Bob Marley
Don Giovanni If I can't have it all, then just the last couple of songs. Mozart 
Freedom is Coming Calder Valley Voices
Favourite book?
The Book of Trespass by Nick Hayes: well written, well illustrated, well printed and beautiful sentiments.
How was communal living?
If you only cook once a week, you can try really hard to make something nice, so its great to share cooking cleaning and child care. Having an income pool makes you think about your own spending, and living with half a dozen other adults means there's always someone to talk to if you need to. I lived in 5 different communities and each was a caring, loving place. Many of my current friends have talked about the benefits of communal living as we grow older together, but realistically it isn't going to happen.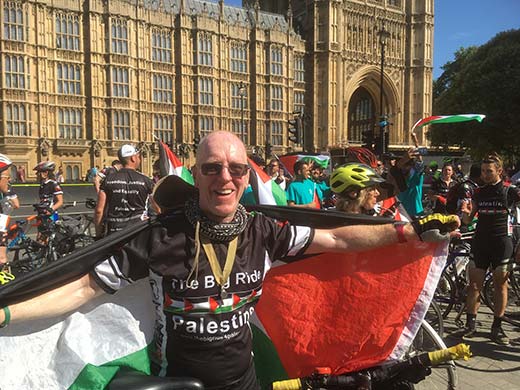 When and where did you meet your wife?
I don't have a wife … I think marriage is a thoroughly patriarchal institution. I met my partner at a party in Moss Side in summer of 1980.
Tell us about your year in Finland
I came back from a year travelling and needed a job. I worked for a York based management communication skills company, and after being there for a couple of weeks they sent me to run their training in Finland. It's the luxury end of teaching-training. Mostly 1 to 1 teaching, short contact hours and people bringing you coffee while you're waiting to help advise executives on the best phrases to use when using English to describe their latest business acquisition.
I was invited to the annual elk hunt in the corporate forests of the largest company in Finland, followed by beers in the sauna. Most of us were beaters, walking through the woods towards a few old fellas up in the trees with guns. Fortunately no elks were hurt or seen. Although, when I got back to Hebden, someone screamed at me at a party because I'd even been to such an event. While there, I also started volunteering with Emmaus, a charity working together to end homelessness, which aims to offer a home , a job and a sense of belonging.
What makes you laugh?
Lots - from The Marx Brothers to Johnathan Pie. I find NetFlix Superstore well written and funny.  There's still vast amounts of humour which relies on mocking stereotypes and I don't laugh at anything which is cruel or abusive towards the less powerful, but I love stuff which mocks the powerful.
What's your favourite film?
Eagle Huntress. Beautiful location and a riveting storyline.
How did you end up working in trouble spots?
I wanted to be active. There are usually peace organization NGOs working in difficult places, and they always need things to be done.
Do you have a hero or heroine?
Nah. Anyone who has stood up to militarism and suffered.
What motivated you to give up your job and work full time at White Ribbon?
I was bored (working) at University, and a bit depressed as I wasn't doing anything worthwhile or very interesting. I knew I had enough money to survive. And the work at White Ribbon was getting very busy, interesting and essential. 
How has lockdown been for you? Have you had the jab?
I've spent too much of lockdown gardening, jigsawing, cooking and local cycling. I've started doing some writing, based on lifehistory stuff, but then you get lost in reminiscing about old relationships, so I should have been more focused, but I've been content enough. The late hairdresser and artist John Bye had described to me the delights of inexpensive coach holidays, and I took three of those last year before lockdown, on my own, taking a folding bike.
   
I had my vaccination in mid February. I should have volunteered for the clinical trials. In the past I've done a few of them, but since I had bladder cancer 19 years ago I stopped.    
What are the good and bad aspects of life in Calder Valley?
The Good stuff is the Countryside, traces of hippy wackiness and the radical History. I helped set up a small local history tour company called Mills and Moors Tours and we still have some of the old brochures extolling the local political history. The Bad Stuff is the way Hebden Bridge has become a magnet for people who, putting it politely, don't seem to share these values. Todmorden's a far cooler place these days, but I can't be bothered to move.
How do you relax?
Living here I've felt relaxed for years, it's a long time since I lived in Hackney and rushed down the street to a friend shouting, "I'm not bonkers anymore". I sing a lot, mostly with Calder Valley Voices. During lockdown, I've done three pay as you feel mini courses called From Couch to Chorus with Opera North. I also sang at Halifax Choral Society's 200th Messiah.
Before lockdown I played football with Hebden Bridge Old Gits, followed by an hour down the pub, and I'll go back to that. 
Favourite holiday place?
I have a share of a house in Restabal, a village in the orange growing hills near Granada Spain, which quite a few Hebden people have been to, and has the most peaceful terrace looking out over the village and the orange groves where the most exciting thing that happens is when a cat walks across the square. I cycled  from London to Bristol and then back here last summer which was fun. I've had working holidays in Ghana, Namibia, Siberia and Lebanon, and holidays in Yemen, Syria and Iran. It's all good.
To whom would you like to say, "Thank you?"
People in Hebden who welcomed me when I didn't have a clue what I was doing. And to all those who have provided for me a totally privileged existence = Male White Able Bodied Well Educated at the state's expense. I've tried to alleviate the responsibility a bit, but it doesn't seem to have cost me anything.
To whom would you like to say, "Sorry".
One questioner at a national Feminist conference that I was invited to speak at, who asked "Why aren't you Doing More?".  The violence endured by 1 in 4 women during their lifetime is my responsibility as a man, and I'm not doing enough to challenge it, or to challenge my own behaviour.
What's your favourite meal?
First is Chef's Special from Eastern Spice – or a  5 course Valentines Special from a fancy restaurant that gets delivered and you have to cook it and plate it up yourself.
Second is a Cold leg of Lamb with oven chips.
Is your glass half full?
God yes, but at nearly 67 I start to ache after exercise and my memory is shot, which I worry about a bit.
Can you choose a question you wish I'd asked - then answer it?
 
Q. Favourite place to shop ?
A. Leeds Market – buying vast amounts of cheap fruit and veg and then freezing it.
Also great for my biggest vice which is Shoe Shopping There is a stall in the market with good brand shoe seconds
I've got about 30 pairs of shoes and about 40 shirts - even after trying to cull them. Who needs this stuff?
Biggest Regret?
When I was Co-op Development Worker for Calderdale 30 years ago, we had a meeting with a bank manager to lend money to the little workers co-ops to buy Linden Mill for about £30,000. Similarly, I nearly bought a huge mill at the end of Broughton Street for £18,000. It just seemed like a lot of money at the time. Yet now those buildings would have been in community ownership.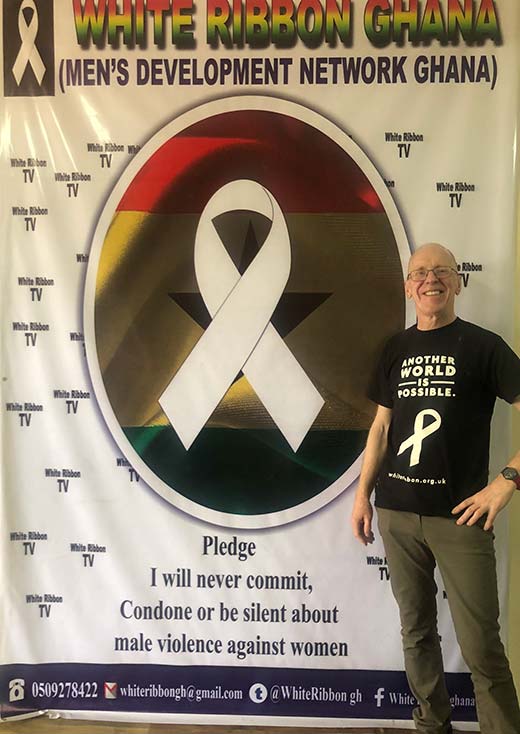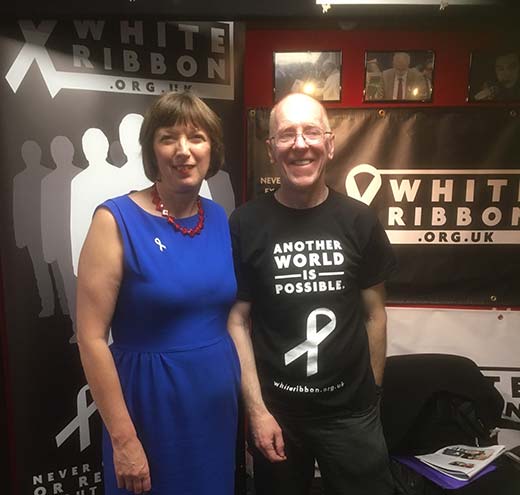 ---
More HebWeb interviews from George Murphy
If you would like to send a message about this interview or suggest ideas for further interviews, please email George Murphy