Lament for the Mills
Sunday, 2 December 2012
Robert Cockcroft, poet and academic, returned to his roots in the Calder Valley and recalled his childhood spent close to the mills in Todmorden and Walsden owned and operated by his grandfather, John Cockcroft and his father, Keith.
Speaking to Hebden Bridge Local History Society, he wove together the poems from his collection 'Lament for the Mills' with some remarkable photographs, to re-create an atmospheric picture of the mills, the people and the landscape that inspired his work. The stories told by his father, as well as his own memories, leant vividness to the descriptions of the processes of weaving and informed the dialogues Robert recreates in his poems.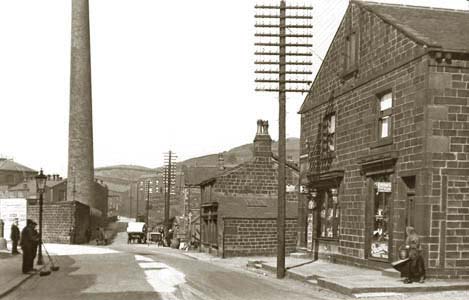 The Cockcroft boys - his father and four brothers - were encouraged to have free run of the mill to explore and experiment. On one occasion Robert's father and uncle unwittingly unleashed the power of the great water wheel and were caught up in its rotation, narrowly escaping injury. In his poem re-telling this story, Robert makes the link between this spirit of exploration and the ground-breaking experiments undertaken by his other uncle, scientist John Cockcroft, which resulted in the splitting of the atom.
There were portraits in words and pictures of remarkable people, including some outspoken correspondence between his great-grandmother and great-grandfather in the days when their courtship was not going so well: 'you need not think because you've got a cage, you can have any woman for the asking'. What emerged most strongly was the pride of the community, the invention, the skill and the industry of a lost era; it was refreshing to see and hear the valley's textile heritage memorialised in poetry.
The final talk of 2012 will be a fascinating look at 'The City in the Hills': the story of Dawson City and the building of the Walshaw Dean reservoirs, at 7.30 on Wednesday 12th December at the Hebden Bridge Methodist Hall. Details from www.hebdenbridgehistory.org.uk