University of the Third Age
The Story of the Hebden Bridge Calendar
Saturday, 6 April 2013
Once again Todmorden U3A called upon one of their own to give the talk at their March general meeting. Geoff Boswell spoke on The Photography of Calendars. It all started in 1991, Geoff explained, with a trip to the Book Case in Hebden Bridge, in his words "to flog his books." Those being titles many readers will be familiar with, "On the Tops Around Todmorden" and "There and Back".
Geoff had had it in mind to write a book on the history of Hebden Bridge and had done some research and taken photographs in preparation. Five weeks later he again visited the Book Case and one of the first books he laid eyes on was one called The History of Hebden Bridge. What to do with the photos? After eliminating using them for postcards and coasters, the example of the Todmorden calendar led Geoff to realise that there was not a Hebden Bridge equivalent. A gap in the market to be filled.
Geoff had pictures taken in each month, though one of the secrets that Geoff shared with his audience was that a snowy scene photographed in November could do just as well for January. He produced his first calendar in 1992 and decided on a print run of 5,000. He also calculated that the date and day in each month for that year would be replicated in 1997, so in typical Yorkshire fashion Geoff cannily omitted the year on the 1992 calendar and sold the same one in 1997.
Geoff would consult his wife when selecting the ones which should be included in the next year's calendar; likewise a number of Hebden Bridge residents who were asked to mark them out of ten. Through this process, Geoff learned that pubs do not go down well, nor do mills – people have no wish to be reminded of their former work places.
All this was accompanied by a slide show with comments from Geoff which sometimes drew laughter from his audience. Such as one shot with a ragwort plant in the foregound which had been put there by him to make the scene more interesting. Geoff also takes photos to record the physical changes in Hebden Bridge which then go to Calderdale archives. He also shared a little technical information referring back to pre-digital photography days – using a filter to give some blue to a sky on a dull day. These days, digital photos can be touched-up to obtain the required effect.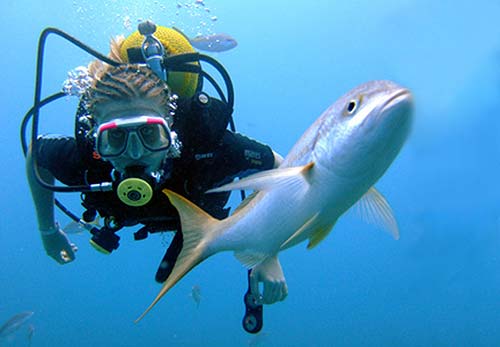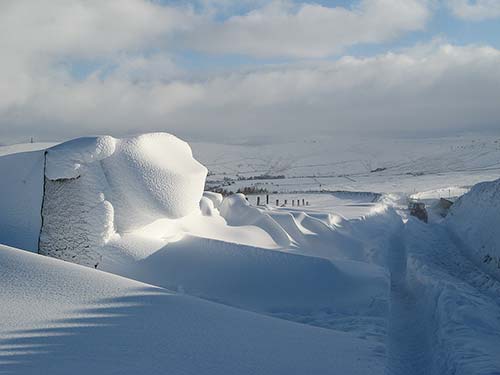 A short course on digital photography given by Todmorden U3A member Phillip Willis led to the formation of the U3A Photography Group. Geoff concluded his talk by showing three slides submitted by each member of the Group. These were an impressive collection including
close-ups of flowers, landscapes, an artistically composed still life, an underwater shot; and an outdoor shot which was testament to the sharp eye of the photographer who had spotted an opportunity to create a piece of abstract work. An exhibition of photos by the Group will be mounted in Todmorden Information Centre in the near future.
The Mayor of Hebden Royd, Cllr. Christine Davenport, was in attendance and presented Geoff with the customary token of appreciation given to speakers at Todmorden U3A general meetings.
The University of the Third Age meets at 1.45 at Central Methodists in Todmorden on the third Thursday of every month - find out about all of its activities at www.u3atod.org.uk
Many thanks to John Bouttell for this report
Previous U3A reports on the HebWeb
HebWeb News: Changing Times in the Press (March 2013)
HebWeb News: Cancer from Both Sides (Nov 2012)
HebWeb News: Steve Halliwell outlined the history of the Woodland Trust (Sept 2012)
HebWeb News: Ray Riches talks on Walking the Pacific Crest Trail (Aug 2012)
HebWeb News: Pitch and Pythagoras - Pulse and Prison (July 2012)
HebWeb News - Lord Shutt explains the workings of the House of Lords (May 2012)
HebWeb News - Claire Benedict talks acting to Todmorden U3A (April 2012)
HebWeb News - Kate Moreton-Deakin spoke about her day job as Associate Director - Corporate Social Responsibility with Calderdale and Huddersfield NHS Foundation Trust. (Feb 2012)
HebWeb News - Fair Trade Movement (Feb 2012)
HebWeb News - Fancy a cruise to the Antarctic? (Feb 2012)
HebWeb News - Gail Allaby, U3A's Queen of the Underworld (Dec 2011)
HebWeb News - September meeting report - Report of meeting about Walking the Pacific Crest Trail
HebWeb News - August meeting report - Bolton Abbey
HebWeb News - May and June meeting report - Keep Learning: Live long and prosper and the role of the Lord-Lieutenant
HebWeb News - April meeting report - Belt and Braces - An Everyday Guide to Risk and Chance
HebWeb News - March meeting report - Growing Old in the Twenty-First Century