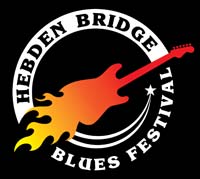 Blues Festival Exhibition and Final Curtain.
Wednesday, 24 September 2014
To celebrate the end of 4 years as the most critically acclaimed British Blues festival of modern times, the Hebden Bridge Blues Festival, in conjunction with the "Pretty Gritty" campaign, is running an exhibition of paintings, photography and etchings at the Town Hall, Hebden Bridge, from 27th September until 24th October.
"Our festival has been the catalyst for a lot of change within the the British Blues scene," said organiser, Jason Elliott, "and this exhibition and preview night seems the perfect way to end it. How many other exhibitions kick off with this much live music?"
"As it is a campaign that we believe in and shares many of our values, we've also decided to hook up with Pretty Gritty Calderdale, so there will also be plenty of information about that available, for anyone wishing to find out more," he added.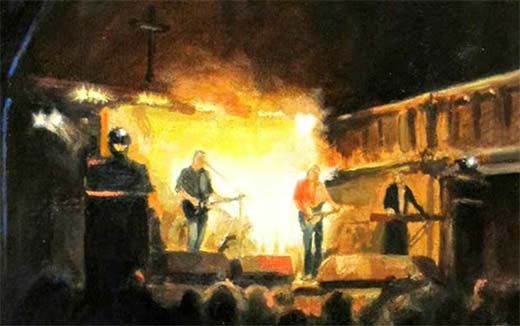 Featuring the work of the Manchester-based professional artist, Pete Marsh, as well as local photographers Craig Shaw and Darren O'Neill, there will be an exhibition preview with free admission, featuring live music from three festival performers from 7pm on Friday 26th September, to which all are welcome.
Playing on the night will be Tom Attah, who has performed on all four years, TJ Norton who has played at three of them, and one of the hottest new talents around, Half Deaf Clatch, who is currently taking the British scene by storm and played at the 2014 festival.
The evening will also be complemented by slideshows and a selection of memorabilia, as well as having all three British Blues Awards on display.
This will be the final act of the Blues Festival before the curtain is lowered for the final time and it makes way for other events.
Previously, on the HebWeb
HebWeb News: Hebden Bridge Bridge Blues Festival wins again (Aug 2014)
HebWeb News: Hebden Bridge Bridge Blues Festival wins again. (May 2014)
HebWeb News: Hebden Bridge Blues Festival: Manitoba Hal joins lineup (15 May)
HebWeb News: Hebden Bridge Blues Festival 2014 (28 April)
Previous HebWeb coverage of the Hebden Bridge Blues Festivals