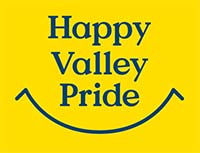 Happy Valley Pride
Festival 2016
Campaigner Peter Tatchell coming to Hebden Bridge
Friday, 29 July 2016
New Happy Valley Pride Festival welcomes Human Rights Activist Peter Tatchell and Performance Artist David Hoyle to Hebden Bridge
Plus, a week of fringe events, live music and family activities announced for the festival, which celebrates LGBTQ - Lesbian, Gay, Bisexual, Trans* and Queer life in the Upper Calder Valley.
Organisers of Happy Valley Pride Festival can confirm the programme for this summer's event, taking place from 8th -14th August 2016 in Hebden Bridge.
On Saturday 13th August, human rights activist and campaigner Peter Tatchell will be delivering an intimate talk at 4:00pm at the Birchcliffe Centre entitled "The Unfinished Fight for LGBTQ Rights" with a rare opportunity for Q&A to follow.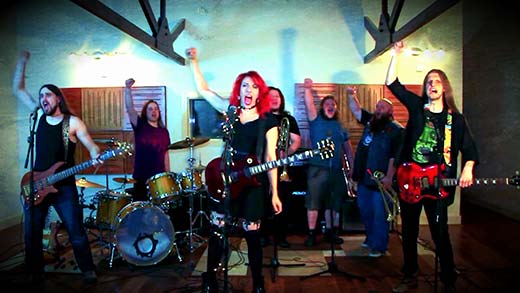 This will be followed with evening entertainment at the renowned Trades Club, featuring Huddersfield Ska Rock band Wobbly Bob, alongside legendary, anti-drag queen, David Hoyle - expect polemic, pathos, provocative politicking and high comedy.
Dress Code - extravagant and fabulous is encouraged - be loud and proud at the most fabulous party in town.
Fringe Events taking place
Hebden Bridge Town Hall will be the main hub of activity from midday on Saturday 13th August. During the day long event, there will be entertainment for the whole family, including a Prize Treasure Hunt around town. Dog lovers can compete in the "Canine Campness" of the Pink Dog Show, featuring the most fabulous pooches in town. Whilst foodies can get their competitive juices going in our own home-baked Bake Off Competition (winning cakes will also be auctioned).
The Picture House, Hebden Bridge (community owned and always a supporter of local initiatives), will be showcasing a variety of LGBTQ films throughout the festival, includes The Girl King, a brilliant portrayal of the extravagant Kristina of Sweden, My Own Private Idaho and Holding the Man.
Other events include live performances at the Happy Valley Pride Poet's Society at Drink? on Thursday 11th at 7:00pm; Drag Make-up Workshop with Grace Oni Smith (born.uk.com) at Park Life Cafe on Tuesday 9th at 7:00pm.
Following on from the success of the regular Games Evenings, a 'Special' Happy Valley Pride Games Night, will take place on Wednesday 10th upstairs at Old Gate Hebden Bridge.
Happy Valley Pride Art Exhibition, a free month-long event based at Nelson's Wine Bar, opens with the official launch on 4th August, showcasing fantastic local talent, curator and artist David Anthony Kennedy promises a multifarious display of creativity. A percentage of all sales goes directly to Happy Valley Pride.
Full details of all events are online at www.happyvalleypride.com
Event tickets will also be available from Hebden Bridge Town Hall (10am till 2pm - 8th to 12th) and online.
More about Happy Valley Pride
Happy Valley Pride Festival is a not-for-profit, volunteer-run organisation and this is the first year of the week-long festival, focusing on arts and culture. Various fringe events will be taking place from 8th - 14th August with the main festivities taking place on Saturday 13th August.
Happy Valley Pride was conceived by local residents who were shocked and outraged by homophobic graffiti they saw in Hebden Bridge. They reacted by by initially by transforming this into a piece of interactive artwork for the local community, which quickly evolved into the wider concept of the week-long festival.
Mike Stephens, Chairman of Happy Valley Pride, said: "We are so excited to be delivering the first ever Pride festival in this town. We're honoured to have Peter and David - such powerful voices for LGBTQ rights - at our festival but also touched by the community spirit that is driving our event. Happy Valley Pride isn't just about LGBTQ lives in the Upper Calder Valley, it's about everybody coming together and uniting against prejudice."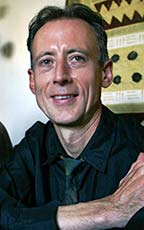 More about Peter Tatchell
British campaigner Tatchell, who was born in Melbourne, Australia, rose to prominence in the 1990s when he campaigned for LGBT rights through the direct action group OutRage!, which he co-founded. Speaking of his appearance in Hebden Bridge this summer, he said:
"It's great to have Pride events in big cities like London and Manchester, but it's also important to have an impact in smaller cities and towns. That's why I'm coming to Hebden Bridge on 13 August to support the efforts of the local LGBTI community. I'm really excited about being part of the Pride celebrations."
To find out more about the Happy Valley Pride Festival you can follow the not-for-profit organisation on Facebook, Twitter or visit www.happyvalleypride.com.
More about David Hoyle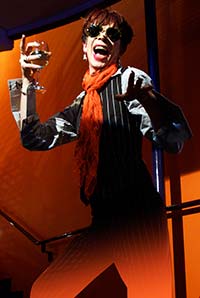 The legendary, anti-drag queen, David Hoyle presents a very special performance. Expect polemic, pathos, provocative politicking and high comedy.
Hoyle came to prominence in the 1990s as the Divine David, a kind of anti-drag queen whose lacerating social commentary – targeting both bourgeois Britain and the materialistic-hedonistic gay scene, which he called "the biggest suicide cult in history" – was offset by breathtaking instances of self-recrimination and even self-harm.
Following a couple of outré late-night Channel 4 shows and a cameo in Velvet Goldmine, Hoyle killed the Divine David off during a spectacular show at the Streatham Ice Arena in 2000 and retreated to Manchester for "a period of reflection".
He returned to TV screens in 2005 in Chris Morris's Nathan Barley, then began performing live again, under his own name. This time round, the chances of serious injury in any given show seemed greatly reduced, but Hoyle's biting satire, bravura costumes, wicked comic timing and compelling charisma remained intact.
As well as the Royal Vauxhall Tavern (RVT), with which he is most closely associated, he's performed at the Soho Theatre, Chelsea Theatre, Battersea Arts Centre, National Portrait Gallery, Tate Britain and most recently at Bethnal Green Working Men's Club. Hoyle has also made a return to the world of cinema with the award winning Uncle David and recently released Set the Thames on Fire.
"There is nothing quite like it: bold and unique, electrifying and disarmingly humane" - Time Out
"David Hoyle is no drag" - The Times
"He is raw, sometimes a bit frightening, but also thrilling in his look-no-hands recklessness." - The Guardian