Artsmill Exhibition: 'Extraordinary is my Ordinary' by Victoria Shone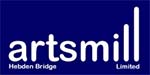 2 September – 30 September 2017,
11am - 4pm, Weds to Sun.
The Gallery Lounge, ArtsMill
Victoria Shone's exhibition will be held in The Gallery Lounge at Artsmill. 'Meet the Artist' will be held on Saturday 2nd September 2017 and the exhibition will continue until 30th September. Artsmill is open to the public Wednesday to Sunday 11am to 4pm.
"Art has always been part of my world. For me it is how I understand and process my life and how I communicate most successfully. My work is about my observations on life; hopes, dreams, regrets and reflection. I am always trying to encourage people (and to remind myself!) to live vivaciously, to love deeply and honour the simple moments of our complex fleeting lives.

"Since graduating from my Fine Art Degree I have used various mediums, however, I always return to the same themes. It is the strength, beauty and uniqueness of the fragmented human spirit, and our relationships with each other and our world that I am driven to explore.

"This exhibition celebrates life by seeking the extraordinary in the most ordinary of moments. Often the battles and conversations we all have internally, combined with our insecurities and fears, can keep us feeling ordinary. In reality, anyone can choose to be extraordinary. Once you realise that you are more than you think you are, capable of more than what you think you can do, there's really no stopping you. 

"I hope you can relate to and enjoy my pictures and in the very least I hope a few might give you a giggle! Thanks for taking the time to look at my work and please do get in touch via my website, Instagram and Facebook pages. 

"You can see more of my work at www.victoriashone.com"
Previously
HebWeb News: Searching for Peace in Poona: Cyril Mount and Madhuri Ewing (June 2017)
HebWeb News: 'Cellotape' by Joe Hesketh (Paintings and Sculpture Exhibition. (April 2017)
HebWeb News:'Reflections of Light' Exhibition (Feb 2017)
HebWeb News: Morphing in Stone and Paint (Jan 2017)
HebWeb News: Elements of Earth - Sculptural Ceramics (Sept 2016)
HebWeb News: Evidence: from Roo Waterhouse (April 2016)