Slow the Flow shortlisted as 'Community Group Of The Year'
Wednesday, 4 October 2017
Slow The Flow Calderdale have been selected as finalists at the prestigious Yorkshire Post's Rural Awards 2107. At the first time of entering, Slow The Flow Calderdale have been shortlisted for the award of 'Community Group Of The Year'.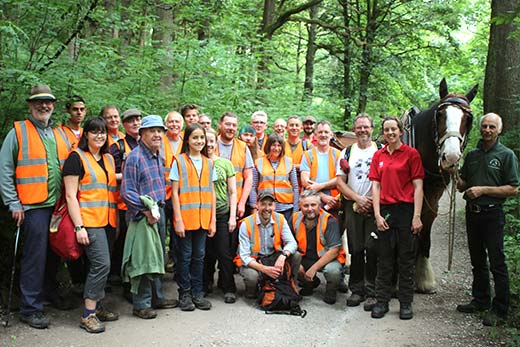 This is a recognition of the work Slow The Flow Calderdale are doing in the Upper Calder Valley to alleviate the risk of flooding by slowing the flow of rainwater throughout the catchment using natural flood management techniques such as constructing leaky dams, stuffing gullies and opening up alleviation ponds.
The Awards evening will take place at the Great Yorkshire Showground on 12 October and will behosted by BBC TV presenter and journalist, Harry Gration. They will celebrate and share the stories of individuals, businesses and community organisations that contribute so much to the vibrancy and resilience of rural Yorkshire.
In the words of the judges, ''Slow The Flow Calderdale have been shortlisted for the award because they have united a community with their work which demonstrates tangible results and is of wide public benefit"
This nomination follows on from the group receiving a 2017 Community Spirit Award from Calderdale Community Foundation at their recent awards evening.
Bede Mullen, Secretary of Slow The Flow Calderdale said, ''To say we are 'chuffed' is an understatement. Thanks must go to all the volunteers who have worked so hard to make Slow The Flow Calderdale such a successful community organisation. We have many other schemes in the pipeline so to be recognized like this will only help us achieve our ambitious objectives and help us recruit more excellent volunteers''.