Monday, 7 May 2018
Non-conformists head to Hebden Bridge Arts Festival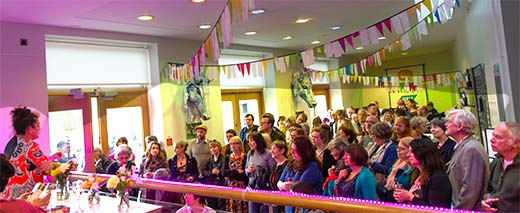 Former Labour leader Ed Miliband, world renowned photographer Martin Parr and Poet Laureate Dame Carol Ann Duffy join the line-up for Hebden Bridge Arts Festival.
This year the theme is nonconformism and all the events during the week long festival will examine what that means in a town that has always done its own thing.
Since stepping down as Labour Leader Ed Miliband has recorded a series of hugely popular Reasons to be Cheerful podcasts with Radio DJ Geoff Lloyd, and the pair bring the live version with special guests to the Trades Club on Friday 29 June.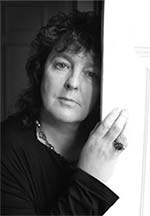 Carol Ann Duffy's powerful poetry has smashed down many barriers and her trailblazing work led to her becoming the first female poet laureate.
Carol Ann's final collection in that role will be published in September.
She will be reading from her work at the Hope Baptist Church on Sunday 1 July, alongside Laureate's Choice pamphlet poets Keith Hutson and Mark Pajak.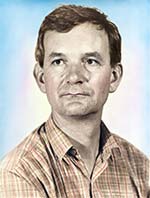 Martin Parr is now a world famous superstar photographer, but back in 1975 he began his career by taking a studio in Hebden Bridge producing a series of evocative photos of the town.
A selection of prints from that time will be on display at the Town Hall throughout the festival, and he is back in Hebden Bridge talking about his work as a nonconformist photographer at Hope Baptist Church on Monday 25 June.
For young arts lovers award winning comedian John Hegley will be running a Family Workship session at the Town Hall on Saturday 23 June where he will be encouraging his crew and passengers to draw and sing.
The Little Theatre hosts Jackie Hagen's This Is Not a Safe Place on Thursday 28 June, where she will discuss what It's like to be a skint disabled person, and the complicated weirdness of being human.
The festival is also community based events as they continue to support young talent and the Nova Collective are staging another Disparate Youth installation showcasing emerging artists at Salem Mill in Saturday 23 June. Calder High School are back with their Teenage Kicks gig at the Trades Club on Monday 25 featuring young musicians and performers from across the valley.
The Festival has also hooked up with the Hayward Gallery to presents Claude Cahun: Behind the Mark at the David Wright Gallery in the Artsmill. This free exhibition looks at the work of Cahun who took a series of playful and ahead of their time photographic self portraits where she assumed multiple personae.
Arts Festival Artistic Director Helen Meller said, "If one word might sum up Hebden Bridge it is non-conformist, so this year we've got artists and events that will really explore what that means in our rapidly changing and often scary world.
"We've been astonished at the response to this year's theme as local people have come forward to offer their thoughts and interventions on the times we live in, but as importantly what we can do to change things."
Hebden Bridge Arts Festival runs from 22 June to 1 July. To see the full programme and book tickets go to click here
Previously
HebWeb News:Café Culture is back thanks to generous grants- 2 May 2018
HebWeb News: A Cosey night out at the Arts Festival- 30 April 2018
HebWeb News: DJ Dave Haslam is in the hot seat - 31 March 2018
HebWeb News: Top comic Bridget Christie plays Hebden Bridge Arts Festival - 21 March 2018