Thursday, 17 January 2019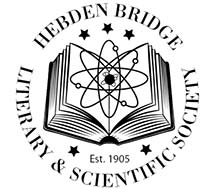 Ghosts in Art and Literature
Speaker: Susan Owens
Sat 26 January,
7.30pm sharp, Town Hall
Ghosts are the intriguing theme of the next in the current series of Hebden Bridge Lectures, to be held on Saturday January 26th.  Art historian Susan Owens will be reflecting on the place that ghosts have in our culture and describing how popular ideas of ghosts have changed considerably over time.
Susan Owens, whose book The Ghost – A Cultural History was published by the Tate in 2017, was previously the curator of paintings and the Victoria and Albert Museum. A move to an old house in the countryside which, some neighbours said, could be haunted, started her on a process of research into a subject which has over the centuries exercised many writers and artists.
"I quickly discovered that spirits were not always regarded as the insubstantial presence we think of today. While nowadays a ghost might be expected to drift gently towards the door and disappear, in the twelfth century it was more likely to break it down and beat you to death with the broken planks!", she has written.
Susan Owens' lecture will explore these historical shifts in ideas of ghosts, from mediaeval ideas that they could be refugees from Purgatory to the psychologically charged way that nineteenth century artists such as Rossetti and Millais made use of them. As Owens explains, today authors such as Will Self and Sarah Waters continue to tap into ghosts' dramatic and emotional power. "These are lively days for ghosts!," she claims.
Susan Owens' lecture is the third in the 2018-2019 series of public lectures, which are arranged for the autumn and winter months by Hebden Bridge Literary and Scientific Society (the 'Lit and Sci'). The Society, founded in 1905, has in recent years has attracted large and enthusiastic audiences to the Hebden Bridge Town Hall to hear a range of top-flight speakers from very different disciplines. The lecture will take place in the Waterfront Hall of Hebden Bridge Town Hall on Saturday 26th January, with the bar open from 6.30pm and the lecture starting at 7.30pm. 
Frank Woolrych, Chair of the Lit & Sci, said: "We're anticipating a fascinating evening on an unusual theme, and we're very grateful to Susan for making a long journey to share with us the fruits of her research.  Ghosts turn out to have had a long presence in human consciousness. There's obviously more here than Hallowe'ev trick-or-treating!"
Tickets are available at the box office at Hebden Bridge Town Hall during normal hours, or ring 07860 164422 to reserve tickets.
Previous Lit & Sci coverage on the HebWeb
HebWeb News - How the Welfare State really came about Nov 2018
HebWeb News - Hebden Bridge Autumn Lecture series goes to work - on an egg Oct 2018
HebWeb News - What role for Auntie today? Jan 2018
HebWeb News - Lit & Sci lecture report - Judith Weir: A Composer's Life Nov 2017
HebWeb News -Lit & Sci lecture report - Before the Big Bang Oct 2017
HebWeb News - Lit & Sci Meeting Report. Inequality and Social Anxiety: speakers Kate Pickett and Richard Wilkinson Feb 2017
HebWeb News - Lit & Sci Meeting Report. Dr Nicholas Cullinan: Picasso's Portraits Dec 2016
HebWeb News - Lit & Sci: Report of talk by Sir Mark Elder Nov 2016
HebWeb News - Lit & Sci lectures 2016-2017 Sept 2016