Monday, 1 April 2019

The first Hebden Bridge Film Festival was an great success
The first ever Hebden Bridge Film Festival (HBFF) took place from Friday 22 to Sunday 24 March and was an overwhelming success. It was announced at the end of the Festival that it will return next year.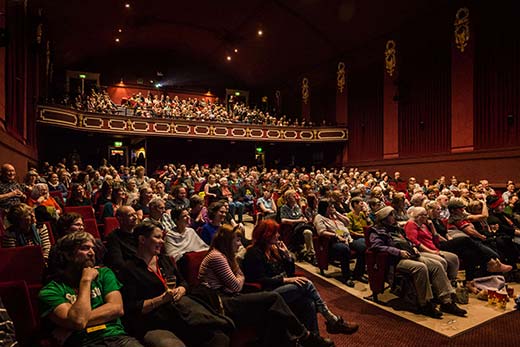 Over the three days the festival showcased 12 films including Wild Rose, Eighth Grade Being Frank: The Chris Sievey Story, The Fight and many more. The festival's patron Maxine Peake, director /actress Jessica Hynes and star of the award winning Rafiki, Sheila Munyiva all took part in Q&A sessions alongside a rage of industry experts.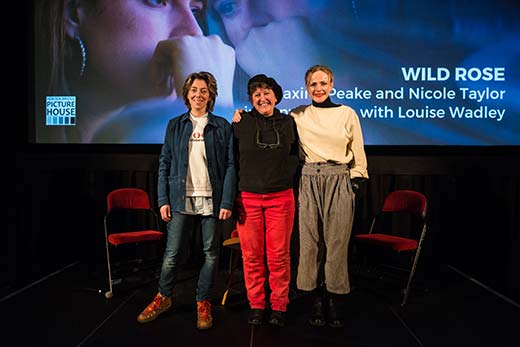 Total attendance over the weekend was 2,261
200 passes sold out before the festival started
The screening of Wild Rose completely sold out the 500 people capacity Hebden Bridge Picture House
The festival includes a range of awards, the winners were:
Best Feature – Carmen and Lola
Calrec Prize Best Short Film – We Are All Migrants
Highly Commended Short Film – Birdwatching
Fix and Goose Prize Best Young Director – Ladies Day
Audience Award (Feature) – Being Frank: The Chris Sievey Story
Audience Award (Short) – What Happened To Evie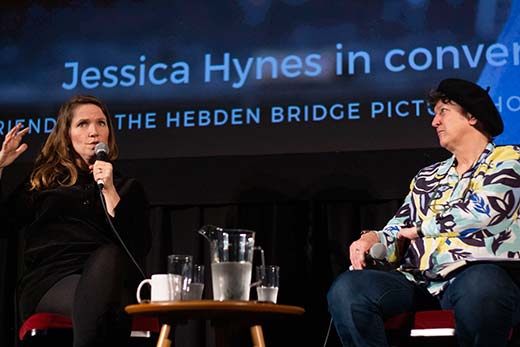 The 2020 Hebden Bridge Film Festival has been confirmed for 27-29 March 2020
Robin Tuddenham, Chief Executive of Calderdale Council said, "It was brave, bold and loads of fun. Well done to Louise and the team of volunteers for a brilliant first Hebden Bridge Film Festival. An audacious programme giving voice to those who are often unheard...Inspirational!"
Cllr. Dr Carol Stow, Mayor of Hebden Royd said, "The film festival bought a real buzz to the town. I met people quite literally from all around the country who had come to the town specifically for the festival and they were enjoying not only the films but also the shops and wonderful hospitality our town has to offer."
Louise Wadley, HBFF director, said "Apart from getting such amazing films and filmmakers to come to Hebden Bridge Film Festival, I am most proud that we got so many people who have never been to a film festival before."
For further information about the film festival visit the Film Festival website.
See also:
HebWeb News:The first Hebden Bridge Film Festival is this Weekend (22 March 2019)
HebWeb News:Film Festival Programme launched. (8 March 2019)
HebWeb News: Film Festival Launch on Friday 8 March (26 Feb 2019)
HebWeb News: Award-winning Carmen and Lola added to Film Festival (21 Feb 2019)
HebWeb News: Jessica Hynes directing debut 'The Fight' (12 Feb 2019)
HebWeb News: 'Being Frank' confirmed for Hebden Bridge Film Festival (3 Feb 2019)
HebWeb News: Wild Rose announced as Hebden Bridge Film Festival opening film (Jan 2019)
HebWeb News: Hebden Bridge Film Festival - with Maxine Peake as patron (Dec 2018)