Wednesday, 15 May 2019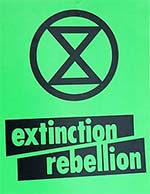 Introduction to Extinction Rebellion Talk and Meeting
Wednesday 22nd May, 7pm,
Town Hall, Hebden Bridge
Local Extinction Rebellion organisers would like to welcome more people to the Rebellion and support them to make sense of, and take action on, the climate crisis and mass extinction.
The meeting is open to all – current members and new members alike. The event will involve an Introduction to Extinction Rebellion Talk (climate science & XR background) with question and answer session and space to plan action.
We hope to engage with new people from throughout the Calderdale area to work together to grow into autonomous and diverse groups all over the valley, working to take action on the climate and ecological crisis.
Calderdale Council have declared a Climate Emergency. Extinction Rebellion say, "Come along to make it count for you and your community. Climate justice starts here."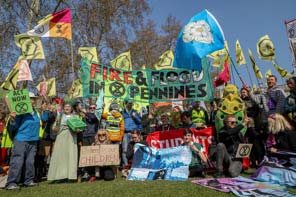 ---
Also
End Climate Chaos Tour: XR Calderdale & ClimateKeys
Sunday May 19th from 19:00-21:00
St Thomas the Apostle, Church Street,
Heptonstall, Hebden Bridge
Extinction Rebellion Calderdale & ClimateKeys present an evening of piano, poetry, guest speaker talk and audience conversation.
Donations on the door.
Lola Perrin: Piano & Compositions
Tessa Gordziejko, Poet/ Speaker
Featuring audience conversation on Extinction Rebellion's third aim; Beyond Politics - a National Citizens' Assembly to oversee the changes necessary to limit the temperature rise
Programme
Lola will perform her Piano Suite IX: Significantus composed from writings by climate engaged researchers. Tessa will read from her catalogue of poetry and then facilitate a dialogue with the audience.
Biographies
Lola Perrin is a composer, pianist and founder of ClimateKeys, an initiative that combines live music with guest speaker talks and audience dialogue on action on climate change. To date over sixty concerts have been held in thirteen countries. ClimateKeys has a no-fly policy and is performed by musicians collaborating with local speakers. www.climatekeys.com
Tessa Gordziejko is a writer and theatre-maker based in the Calder Valley, creating work driven by climate change and intergenerational injustice. She performed with Lola on the 2017 tour of Significantus, and has performed across the north of England and for Climate Psychology Alliance events. www.tessagordz.co.uk
Poster download link for people to download, print and display:

See also
HebWeb News: Calderdale joins International Climate Rebellion (14 April 2019)
HebWeb News: Extinction Rebellion call on Calderdale to declare a Climate Emergency (26 Jan 2019)