'Big Night Out' postponed
as of Tuesday, 17 March 2020
---
Thursday, 20 February 2020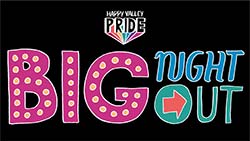 Happy Valley Pride
Launch 'Big Night Out'
Happy Valley Pride announces a 'Big Night Out' series of community events. 
These special one-off activities will take place all year round to complement the main festival at the end of July. They will be focussed on bringing the community together for a special night of entertainment. 
The first three 'Big Night Out' events have been announced. 
---
Writing Anne Lister:
An LGBTQ+ History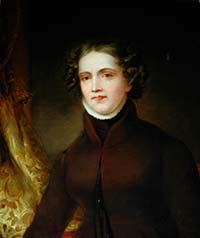 Hebden Bridge Town Hall on Wednesday 18 March at 7pm.
Tickets £3 via www.happyvalleypride.com or on the door.
Writer and academic Dr Jill Liddington, whose research into the diaries of Anne Lister inspired the BBC/HBO series Gentleman Jack, will provide an insight into the life and times this pioneer. The 19th-century businesswoman, mountaineer, world traveller, and science enthusiast is often called "the first modern lesbian". Her books, Female Fortune: land, gender & authority: the Anne Lister Diaries 1833-36 (1998, 2019), and Nature's Domain: Anne Lister and the Landscape of Desire inspired scriptwriter Sally Wainwright to write Gentleman Jack.
---
And Then We Danced
in partnership with Hebden Bridge Film Festival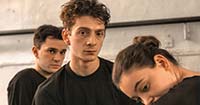 Hebden Bridge Picture House on Sunday 29 March at 5.30pm.
Tickets available at www.hebdenbridgefilmfestival.org
A special screening of the award-wining LGBTQ+ film. This passionate and beautiful coming-of-age tale about forbidden love in the Georgian ballet caused violent protests during screenings in Georgia. It will bring the 2020 Hebden Bridge Film Festival to a close.
---
Kirsty's Poptastic Piano Singalong: Gay Anthems Special!
Drink, Market Street, Hebden Bridge on Friday 17 April at 8pm
Free entry
Join Kirsty for a special singalong and lots of laughs where the audience picks the songs. Kirsty is a veteran performer on the musical comedy scene, having toured with award-winning comedians Paul Merton, Rich Hall, and dozens more.
Further details are on the Happy Valley Pride website (www.happyvalleypride.com) including information on tickets. Details of the main festival will be announced soon.
Tim Whitehead, Happy Valley Pride Chair said, "We are thrilled to announce a new series of nights out, bringing the same high-quality events that Happy Valley Pride festival has become renowned for to the rest of the year. An eclectic mix of performance, club nights, talks and film screenings, each 'Big Night Out' will bring the community together for a very special night of entertainment."