The Egg Factory has moved!
Friday, 6 March 2020
For five years we, Made in the Valley Co-op, have been running the Egg Factory Creative Coworking Space, sharing our building with kitchen manufacturers Wood & Wire. The good news is that Wood & Wire have grown and created many new jobs and they need more space. So they've helped us to move to new premises not far away - just over the car park at Unit 4 Victoria Works. We're calling it the Egg Factory Annexe.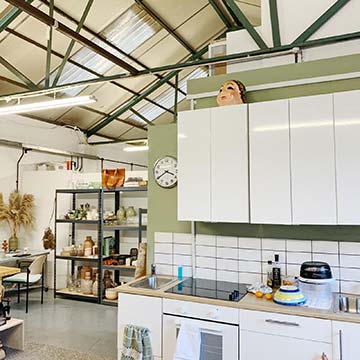 The co-op now has seven members who have permanent spaces and are sharing the management of the business. And we're now ready for new coworkers, with hot desks waiting for all those Hebden freelancers and homeworkers looking for a friendly welcome. Our new space is light, bright and warm! Yes, we have heating! So if you're feeling stir crazy please check us out.
Oh and...we have a kitchen and a huge table - a lovely space to hire for meetings, workshops and so on. Please get in touch to find out more. Best way is to email at hello@theeggfactory.co, or call in during the week. Kettles always on!