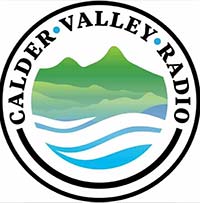 Calder Valley Radio Station launches Saturday, 4 July
Monday, 29 June 2020
Calder Valley Radio officially launches on Saturday, 4 July. Based at Mytholmroyd Community and Leisure centre, they have a celebrity guest cutting the ribbon, along with the Mayor of Hebden Royd Town Council, Cllr Val Stevens and Anthony Robert Hodgins who is director of the Calder Valley Radio Station.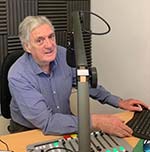 Anthony states, "The Calder Valley is a major centre of the population, economic and artistic activity and growth in Yorkshire, with a thriving commercial and business sector and offering a wide cultural, sporting and retail provision. Calder Valley Radio will showcase and share all the wonderful activities, arts, culture and news around the area, based at the wonderful Mytholmroyd Community and Leisure centre."
Leisure Centre Manager, Jon Chilvers says, "The trustees and staff are delighted that after a long journey the community centre is now the home of Calder Valley Radio. It is right that a community service is based within the heart of a community's resource and we look forward to continuing our work together, to enhance the service that we provide within the heart of the community."
Programme manager, Dave Moses has 15 years in commercial radio working at Capital FM, XFM, Heart and Gold. During the lockdown, he has been working hard behind the scenes with Events Manager and presenter, Guy Parry to make sure the launch goes smoothly.
Dave says, "In these unprecedented times of living in a pandemic with Covid 19, it has been very challenging. As lockdown eases, we felt this was the right time to launch the Calder Valley Radio Station. We will be doing a soft launch starting this week leading up to our 'Official Launch' on Saturday 4 July, and we cannot wait."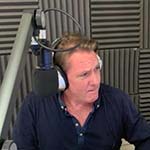 Events Manager, Guy Parry added, "On the launch day itself, Calder Valley Radio will be playing live in the Jubilee room at Mytholmroyd Community and Leisure centre. Finally being able to launch is going to feel like one big celebration, and I know we can't do the all singing and dancing event yet, but we can certainly launch with our beautiful community and alongside our supporters from the valley, Hebden Royd and Calderdale council and Royd Regeneration. I'm looking forward to getting behind the desk and presenting both my shows on Wednesday and Saturday."
Don't forget to tune in this week and every week via caldervalleyradio.co.uk or via your smart phones apps."