Thursday, 16 July 2020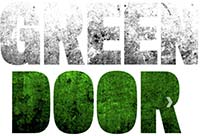 What's Behind the Green Door?
Last week I was completely delighted to be awarded a grant of £650 from the Rotary Club of Hebden Bridge towards my project, "What's Behind the Green Door" and I'd like to publicly thank the committee for this wonderful boost.
Then, a few days ago, I spent time with the lovely Guy Parry, talking about Green Door on his Calder Valley Radio Show. Starting at 26 minutes, here is the interview
The HebWeb kindly featured my story on this site back in March. A lot has happened since then, an awful lot! Here's a bit of an update as well as an appeal for help.
If only I knew then what I know now…
How many times have you uttered that phrase, only to hear the rueful reply, "Yeah well, hindsight is a wonderful thing," usually accompanied by a disconsolate shrug?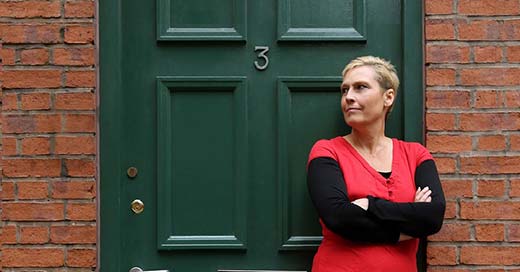 My name is Ann Brown, I live in Hebden Bridge, and with passion and enthusiasm, I would like to say, "Yes! Hindsight is a wonderful thing; how can you use it to make the world a better place?"
My fairly nondescript life was turned on its head in 1996 when I met and fell in love with a serial domestic abuser. I didn't know that's what he was of course, he came to me disguised as an educated and thoroughly charming man. Fast forward 16 years and I'd finally shaken him off. I'd lost my home but managed to cling on to my life. Financially, I was penniless but, when it came to hindsight, I was richly endowed.
So, how to use these hard-won riches to the best advantage? Surely, if I had have known then, what I know now, maybe domestic abuse would never have been a part of my life. Not being a time traveller meant I couldn't do anything to change what happened to me… but maybe I could change what would happen to others?
My story became a play and the play became a live streamed performance that raised money, during lockdown, for charities working with domestic abuse survivors. Feedback showed that lives were being changed every single time an audience watched the play.
That brings me right up to date and to the next step.
I had a job a few years back, visiting organisations and raising awareness of subjects like health and safety or equal opportunities via the medium of forum theatre. Important, but potentially dull subjects, were lapped up by the audiences who engaged fully with the medium, I was amazed at the effect we had and that is the way I intend to go with Green Door.
A good quality version of Green Door, filmed in the studio, and a workshop to present alongside the film, is my way of using my 'wonderful' hindsight to change lives.
With cases of domestic abuse rocketing during lockdown there has never been a more vital time for this sort of education via the sharing of lived experience and I have already received requests to show the film and present the workshop as soon as it is ready and we are able to gather indoors again.
I'm working with a team in Manchester to make the film and with Hebden Bridge based charity, Verd de Gris to create the workshop
All I need now is another £1945 to add to the £2555 I've already raised and it's all systems go. Can you spare a few pounds to help? Or do you have links to a funding source that I could approach?
Links