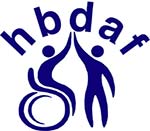 Disability Access Forum, updates Map and Guide
Saturday, 29 August 2020
Hebden Bridge Disability Access Forum has issued the third edition of its Town Centre Step-free Access Map and Guide, first published in Spring 2018.
They delayed circulating this update in April due to the Coronavirus lockdown. The map and guide represent how things were at the start of the lockdown in March 2020, which includes twelve changes to the guide from the Spring 2019 edition. Although not all premises are now functioning as they were in March, Hebden Bridge Disability Access Forum hopes this version will be more useful than the outdated 2019 edition.
Please note a change on the map at the Fielding Street to Fountain Street footbridge over the River Calder, which now has a ramp with handrail from Fielding Street instead of two steps. Hebden Bridge Disability Access Forum has thanked Calderdale Council for this recent work, which now gives step-free access to the Rochdale Canal towpath, shown by a green route.
The Forum is not distributing paper maps and guides at this time due to Covid-19 infection concerns, but they can be printed out from these links
Hebden Bridge Disability Access Forum continues its work despite Coronavirus, although it now meets by Zoom video link, not in Hebden Bridge Town Hall. Still on the third Monday of each month, at 3pm. They also meet for an informal drop-in chat, also by Zoom, on the first Monday of each month at 3pm. New members, with any kind of disability, are very welcome at either meeting. Or if anyone wishes to raise any disability access issues, please email or phone 01422 844914
See also: