Fox and Goose Covid-19 Crowdfund Appeal
Monday, 14 December 2020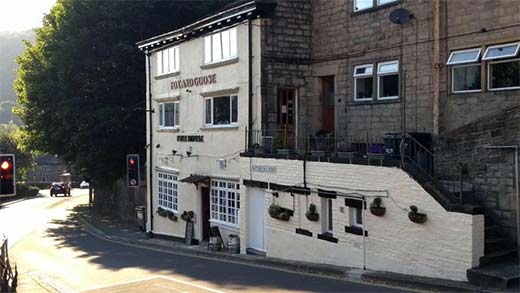 The Fox and Goose - Hebden Bridge - has launched a Crowdfund appeal to raise money to build heated structures in the extended beer garden to ensure they can accommodate enough customers when they reopen. They are asking people to share information about the appeal and, if they can, to donate. 
This crowdfunding appeal will raise money to develop the outdoor space further so the pub has the capacity to accommodate customers safely and comfortably while ongoing Covid restrictions are in place. 
This appeal will enable building more permanent, heated structures meaning a usable, warm, dry, but still ventilated, outside space.
Due to the hard work and dedication of the staff team and directors over recent months, the pub now has an expanded garden which enabled remaining open over the summer and into the Autumn.
The Fox and Goose says, "Customers have enthusiastically and responsibly adapted to the new conditions, but the on-set of winter and continuing Covid restrictions mean that without more robust shelter and heating, the pub will not be able to accommodate the numbers of customers we need."
The Fox and Goose a community pub, with a strong co-operative ethos.