Local History Society Report
Common Problems: the history of common land in northern England
Speaker: Professor Angus Winchester
Monday, 14 December 2020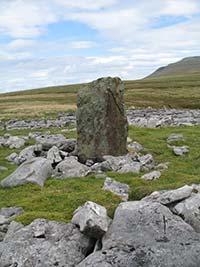 A capacity Zoom audience joined Angus Winchester, Emeritus Professor of History at Lancaster University, for a talk which explored the history of common land in the north of England, but which also carried contemporary resonances of ways to share resources and maintain good neighbourliness.
Northern England contains the largest expanses of common land in the country, but this is only a fraction of what existed before the enclosure of moorland commons in the 18th and 19th centuries. Our attitudes to such common lands have changed over the centuries from being seen and managed as a valuable shared local resource in the 16th and 17th centuries, to the privatisation and enclosures of the late 18th and 19th centuries and on to the attitudes which prevail today, when such land is increasingly seen as having value for conservation and recreation.
Common land had a particular form of ownership: it was owned by the Lord of the Manor but tenants had rights to use the land in various ways. These common rights usually included rights to graze animals, to dig peat and turves, to take bracken and wood and sometimes the right to fish. Keeping a balance of these rights and sorting out disputes was a local matter in the hands of the manor court which was made up of a jury of tenants. The records kept by these manor courts provide the evidence about how the system worked. Sometimes the archives include documents setting out the rules and penalties for breaking them, but more often historians can work out the rules by inspecting the court rolls where charges are laid and penalties recorded. Such institutions were found throughout Europe, establishing byelaws and managing the rules locally.
A key principle for maintaining the communal system was the concept of 'necessary use' – that what was taken from the common land was for use within the manor, and not to be sold on for profit. These grassroot rules were an attempt to ensure that the conflicting uses of the commons were equitable, and promoted a 'good neighbourhood'. These were likely to include controlling the number of animals grazing, keeping walls and fences in good condition, and making sure that rams were not let loose among the ewes at the wrong time. Fines were levied on those who allowed dogs to chase sheep, or put a 'scabbed horse' out on the common.
There were some complex rules to try to prevent unscrupulous tenants from exploiting what should be shared resources – for example insisting that a tenant could only pasture at common expense the number of animals that in winter were able to be maintained on his own farm. Rules also governed the taking of peat for fuel and turf for roofing, especially the good neighbourliness of 'bedding your peat pots' – making good after removing the peat to preserve grazing. Vegetation on the common land was also valuable and its equitable use needed to be monitored. Bracken could be taken for 'necessary use' for thatching or for animal bedding, but it could also command a price when burned for potash used in soap-making. The manor courts attempted to juggle competing demands with very local and sophisticated rules about the times of year and the method of extraction, ensuring that someone needing roofing had priority.
Another form of shared land for grazing was the use of stinted pastures. A group of tenants might enclose and share land for pasture and would agree a formula for how many animals could be put there to graze. Again there was a sophisticated and entirely grassroots system of rules to govern this, with a number of 'cattlegates' – equivalent to one horned animal or perhaps three sheep - being designated per acre to prevent over grazing.
It was fascinating to see evidence of such local governance persisting into the twentieth century, with the minute books the Scales Moor gateholders (near Ingleton) recording the practicalities of managing the shared land, appointing a shepherd, and setting aside the profits from one cattlegate to pay for a mole catcher. The physical evidence of this local democracy still stands on Scales Moor – a barn with 'a modicum of comfort' (a fireplace) providing a neutral place to meet.
The practicality of the grassroots local approach to managing and sharing resources according to principles of equity and good neighbourliness was deep rooted in small hill farming communities, and it felt like an appealing model for local democracy. It was also salutary to be reminded that common land was not land which allowed the right free access until 2000, when the Countryside Rights of Way Act made commons open to all.
Hebden Bridge Local History Society's season of Zoom talks resumes on Wednesday January 13th, when John Billingsley will be exploring 'Journeys between worlds' - the routes to burial grounds which accumulated a wealth of tradition and folklore, focusing on Heptonstall.
Details of the talks programme, publications and of archive opening times are available on the Local History Society website and you can also follow the Facebook page.
With thanks to Sheila Graham for this report
See also