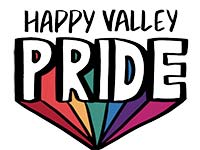 Happy Valley Pride Presents Spring 2021 Digital Line Up
Wednesday, 10 February 2021
Happy Valley Pride has announced their Spring 2021 digital events. The line-up includes local performers, award winning artists and international stars of stage and screen. 
All events are free, accessible to everyone, and broadcast on Facebook Live or Zoom.
Happy Valley Pride celebrates LGBTQ+ life in Hebden Bridge and surrounding areas. Throughout the pandemic, they hosted numerous digital events with thousands of people joining in from their homes in Calder Valley and around the world.
The Spring 2021 line-up includes:
Justin Vivian Bond and David Hoyle - in Conversation
Sunday 28 February at 8pm.
Justin Vivian Bond (Tony nominated American singer-songwriter, Trans pioneer, author, painter, performance artist, and actor) in conversation with David Hoyle (English artist, avant-garde cabaret artist, singer, actor, comedian and film director). 
Bond has an illustrious career and has starred in films including Shortbus and Can You Ever Forgive Me? and the TV series Ugly Betty. According to The Guardian, Hoyle's performances have led him to become "something of a legend" on the London cabaret circuit. They stared in Velvet Goldmine and the acclaimed Channel 4 series Nathan Barley. 
This will be a candid, funny and insightful chat from two internationally renowned queer artists.
'Justin Vivian Bond is a trans-Atlantic cabaret messiah' – Time Out.
'Glorious, extremely funny and properly unique' – The Guardian on David Hoyle.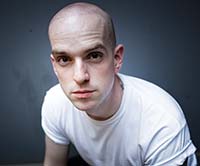 FLUID – Celebrating Queer Identities in Spoken Word
Sunday 21 March at 8pm.
An evening of spoken word performances including Clare Shaw ('fierce, memorable and visceral' - Times Literary Supplement), and Andrew McMillan's (winner of the Guardian First Book Award, Somerset Maugham Award, Northern Writers' Award and more). The full line-up will be announced nearer the time.
Calder Calling – Music from the Valley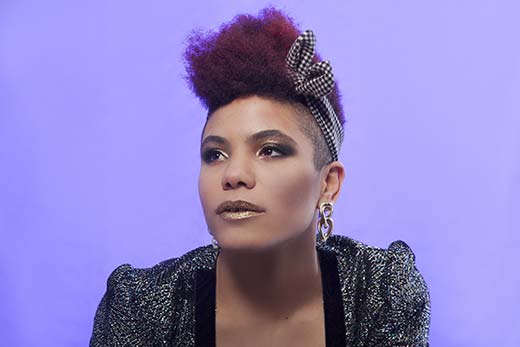 Sunday 25 April at 8pm.
An evening showcasing local performers, singers and musicians from Calder Valley. The set will be hosted by performer Sarah Courtney and includes Terry Logan, pictured above - 'Original, celebratory and soulful' - John Garden, Scissor Sisters. The full line-up will be announced nearer the time.
Happy Valley Pride Artistic Director, Tim Whitehead said, "Happy Valley Pride will bring you some sunshine and light as we head into Spring. Our digital events, all of which are free to attend, showcase local talent and international performers. Please join us for unique perspectives, exclusive performances and a celebration of the arts and LGBTQ+ community."