New bursary to help students researching flood management
Saturday, 20 February 2021
A new annual bursary has been set up to support Master's students investigating natural flood management. The bursary is named in recognition of the work of the founder of Treesponsibility and The Source Partnership, Penny Eastwood, otherwise known as Dongria Kondh.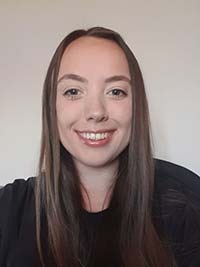 The bursary will be funded by Calderdale Council, the Environment Agency, National Trust and Slow The Flow and will support up to two students per year. The first bursary has been awarded to Sophie Tankard, who is already studying the effects of natural flood management in Hebden Bridge after being inspired by her previous volunteer work with Slow The Flow. Natural flood management is a way of slowing the flow of water using natural materials like stones, wood and plants.
As part of her Master's degree, Sophie will analyse the effectiveness of the natural flood interventions which have already been installed in the Calder Valley which will help inform Slow The Flow's future projects. This will also contribute to ongoing research for 'Water@Leeds' at the University of Leeds.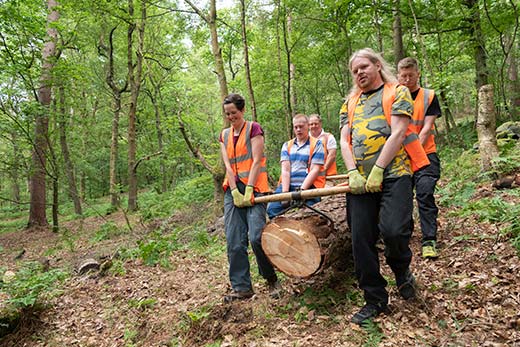 This research will also help continue Penny Eastwood's focus on fighting climate change in the Calder Valley. Penny has been a pioneer and activist in fighting the effects of climate change for the past 30 years. She is best known here in Calderdale as a founding member of Treesponsibility, a not-for-profit community group which has planted over 250,000 trees since its formation in 1998. Penny also founded The Source Partnership and works with major statutory organisations like The Environment Agency, Calderdale Council and Yorkshire Water as well as charitable organisations like Slow The Flow and other local groups to promote and utilise Natural Flood Management techniques.
Sophie Tankard, who will receive the first bursary, said, "I feel very lucky to be selected as the first recipient of this bursary. This will help me fund my course costs and will allow me to create a project in collaboration with Slow the Flow. I am deeply humbled to be selected for the Penny Eastwood bursary and I hope to create informative research for Slow the Flow."
Dr Megan Klaar, Sophie's supervisor at the Univertsity of Leeds, said, "This bursary will be a wonderful boost for talented students such as Sophie, enabling them to make meaningful contributions in our approach to creating a more sustainable environment."
Penny Eastwood said, "Studying climate change at university flung me into despair; but then it changed my life. Facing up to the fact that the status quo is wreaking havoc with the climate and offering death and misery to the poorest and most vulnerable people on the planet is a huge challenge, but it is also the first step towards a life of activism. My hope is that the recipients of this bursary will find their own path towards bringing about a sustainable future, and that their research into Natural Flood Management will help to protect the valley I love. Like Gerald Winstanley says: 'Action is the life of all, and if thou dost not act, thou dost nothing'."
Bede Mullen, Chair of Slow The Flow, said, "It's great to see this annual bursary in natural flood management established. It will help to demonstrate the effectiveness of such measures to reduce the impact of flooding in the Calder valley and beyond. Sophie is an ideal first recipient of this bursary, as she was inspired by working as a volunteer with Slow The Flow in Hardcastle Crags."
Sally Kelling, Flood Risk Advisor, Environment Agency said, "We are very pleased to continue our support for partnership work at Hardcastle Crags with funding for Master's student bursaries to help develop the evidence base for natural flood management. Penny has been a fantastic catalyst for positive change in the Calder valley and we really want to celebrate everything she has achieved."