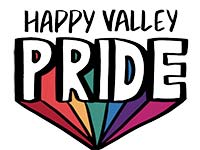 Happy Valley Pride Digital events continues with special spoken word event
Saturday, 13 March 2021
Following a very successful tear of digital events, Happy Valley Pride will next host FLUID – Celebrating Queer Identities in Spoken Word.
Taking place on Sunday 21 March at 8pm, the event will showcase local and regional spoken word talent. It will be hosted by Hebden Bridge based poet and performer Clare Shaw. Her work, according to the Times Literary Supplement, is "fierce, memorable and visceral".
The show will feature: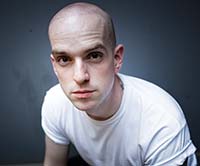 Andrew McMillan
Andrew McMillan's debut collection, 'physical', was the first poetry collection to win the Guardian First Book Award. In 2019,  it was voted as one of the top 25 poetry books of the past 25 years by the Booksellers Association.
Rosie Garland
Rosie writes long and short-form fiction, poetry and sings with post-punk band The March Violets. She also performs twisted cabaret as Rosie Lugosi the Vampire Queen. In 2018/19 she was inaugural Writer-in-Residence at The John Rylands Library, Manchester, and in 2019 Val McDermid named her 'one of the UK's most compelling LGBT writers today'.
Ian Humphreys
Ian lives in West Yorkshire. His debut poetry collection, Zebra (Nine Arches Press) was nominated for The Portico Prize for Literature in 2019. His work is widely published in journals including The Poetry Review, The Rialto and Magma. Awards include first prize in the Poetry Society's Hamish Canham Prize, and highly commended in the Forward Prizes for Poetry.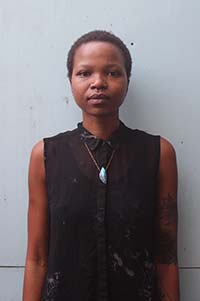 Mandla Rae
Mandla Rae is a poet, producer, programmer, facilitator and theatre maker. They have performed at venues such as Rich Mix London, Theatre Royal Stratford, HOME, Contact and the Royal Exchange Theatre.
The event will be broadcast on Facebook Live. 
Throughout the pandemic Happy Valley Pride has hosted online events completely for free, aimed at bringing the LGBTQ+ community in Hebden Bridge, surrounding areas and beyond, together during lockdown and restrictions.
Ten digital events have taken place in the past year including performances from Scottish singer-songwriter Horse McDonald, cabaret star David Hoyle and RuPaul Drag Race winner Jinx Monsoon. 
Digital events have been viewed 15,000 times on Facebook
Viewers have watched events from the USA, Australia, Argentina, Vietnam and more.
Tim Whitehead, Happy Valley Pride artistic director said:
"FLUID was a big hit at our 2019 live festival, and we are delighted we can bring it to back digitally. We have been overwhelmed by the response to our online events across the year. Going digital was certainly not planned but it has provided the opportunity to connect with a much wider audience. We have brought international stars to the Calder Valley virtually, and we  have been able to showcase our local talent across the globe."