Land Trust consultation 
Saturday, 27 November 2021
Calder Valley Community Land Trust have revised their design for a development of 20 homes for affordable rents at High Street, Hebden Bridge.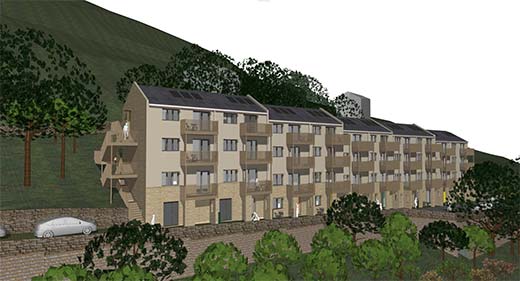 What's different from last time?
The buildings will be much further away from Bridge Lanes, to the north side of the old track, tucked into the hillside, rather than cantilevering out towards Bridge Lanes.
Plants can absorb pollutants, and floodwater, and CO2, so there's a chance to improve the habitat and bio-diversity.
The Trust is interested in a discussion about how this land should be cared for by and for the community.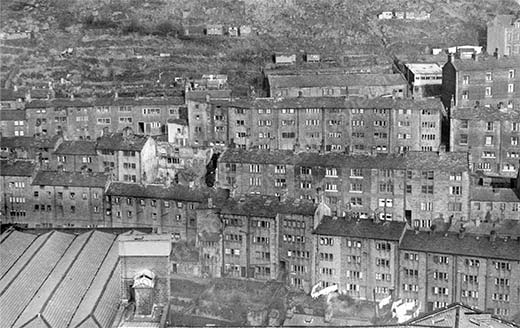 Although the Victorians managed to squeeze in about 100 houses on the High Street site (see photo above), they were demolished in the 1960s.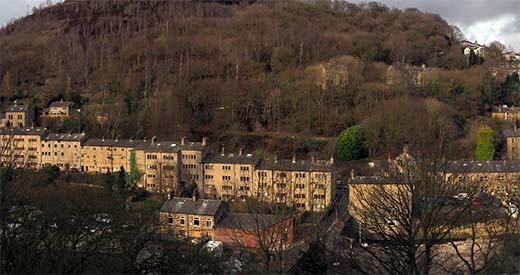 The Trust don't yet know for sure that the 20-home development will be possible financially. They are looking for sizeable grants from West Yorkshire Combined Authority and Homes England – but they each need the reassurance of a planning decision before they will contribute.
Hence they need planning permission to gain a decision on the grant funding.
Have your say - fill in the form on the Calder Valley Community Land Trust website