Kerouac Lives!
Tuesday, 11 January 2022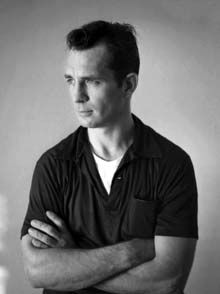 Wadsworth Community Centre
Friday 4 February
Doors 6:45. Show starts 7:45
This year 2022, marks the centenary of the birth of the American novelist and poet Jack Kerouac and in celebration the Guardian journalist and acknowledged authority on all things Kerouac, Simon Warner has created a production entitled 'Kerouac Lives!'
Working alongside Beat poet Heath Common and songwriter John Hardie, Warner has put together a lively evening of conversation, readings and a specially composed soundtrack which premieres at Wadsworth Community Centre, before moving off on a UK tour.
"We believe our production is going to be a fitting tribute to Kerouac's centenary and his enormous legacy. We can't wait to launch the project on 4th February in the north's capital of Bohemia: Hebden Bridge."
In addition there will be the first-ever public screening of a 10 minute short entitled 'American Joyride: 100 lines for the Kerouac Centenary', a work by filmmaker Tom Knoff and Kurt Hemmer, a leading Beat historian.
Capacity will be limited to 50% of our normal audience with spaced seating and as usual there will be cask ale, hot food and a warm Wadsworth welcome.
Tickets £10 - 07731 661053   07890 205980   
or www.wegottickets.com