The January Dip comes to an end
Raising over £20K for homeless charity, Crisis
Wednesday, 26 January 2022
Since January 1st 2022, more than 40 brave swimmers, from all over the UK, have been plunging into freezing cold water every single day – in a bid to raise funds and awareness for Crisis UK – the UK's leading homelessness charity. 
The target of £20,000 has already been reached but organisers are hoping that their final days of dipping will keep pushing the total up!
On Sunday, 30 January the huge finale will take place at Gaddings Dam, Todmorden, the UK's highest beach - where this year's January Dip started.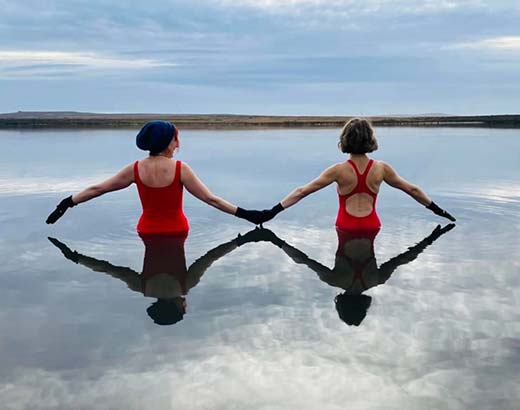 Ceiwen Paynton, from Hebden Bridge, said, "The Daily Dips have been a weird a mixture of doing something for other people but also getting so much back. I've made new friends, strengthened friendships I already had and challenged myself.
"I've laughed so much this month, even if lots of it if was hysterical! It has been hard, forcing yourself to go out in the cold and dark because you've promised to, but it's also been grounding. That couple of minutes once the cold has taken your breath away when everything stops is like nothing else, it's precious and allows you to think about why we do it.
"When do you get the chance to stop and be totally in the moment like that? What do think about? I think about how we are a all a couple of months away from homelessness. For my dad, it was a marriage breakdown that led to a period sleeping in the car or on sofas. For other people it's fleeing a bad home life, or a landlord taking their home away or losing job. The sort of thing that can change your life overnight.
"We are dipping because it's something we can do to try and get this stuff talked about, rather than just saying how terrible it all is."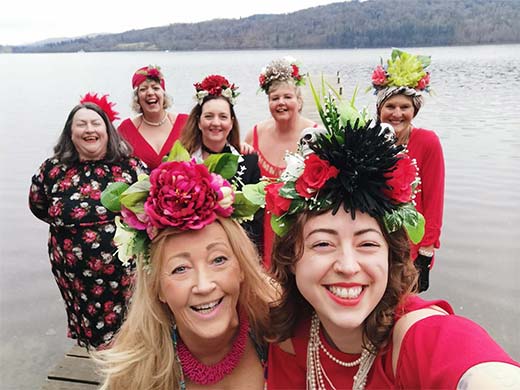 January Daily Dip founder Jamima Latimer, from Todmorden, said, "It's very fitting, but also sadly poignant, that we are raising awareness of homelessness in this way. In England alone, more than 200,000 households are facing the worst forms of homelessness. Many of them are living on the streets or in cold and damp temporary or insecure accommodation. We see the January Daily Dip as a daily vigil into the cold something to remind ourselves, and others, that no-one should be homeless in the UK in 2022."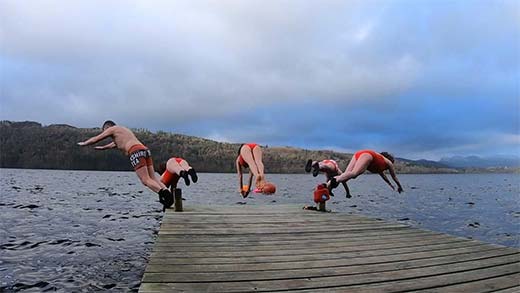 Jon Sparkes, Chief Executive of Crisis, said, "We're immensely grateful to the Daily Dip team for once again signing up to our Icebreaker challenge and pledging to raise money to help prevent and end homelessness for good. The amount of money they're raised over the years is incredible and their efforts continue to make a huge difference, showing people experiencing homelessness they're not alone."
Just Giving - donate now