Hebden Bridge Railway Station in the 19th century
Monday, 28 January 2013
As commuters huddle from the cold in the waiting rooms on Hebden Bridge Station they can glimpse something of how the railways used to be in the photographic displays provided by the Friends of Hebden Bridge Station. An eager audience at a meeting of Hebden Bridge Local History Society learnt much more from the researches of David Taylor, member of both societies, and railway enthusiast.
The coming of the Lancashire Yorkshire Railway through the Calder Valley transformed more than the landscape, David Taylor explained. At first it was envisaged only as a means of transporting freight and servicing the growing industrial towns, but the potential for transporting passengers soon became apparent.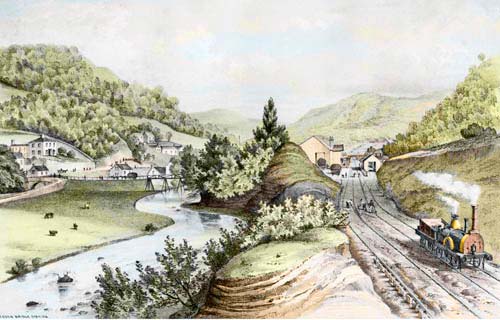 On one of the first journeys between Sowerby Bridge and Hebden Bridge, when every available place was taken, people climbed up on top of the carriages, precariously standing most of the way and ducking down when the train went through tunnels.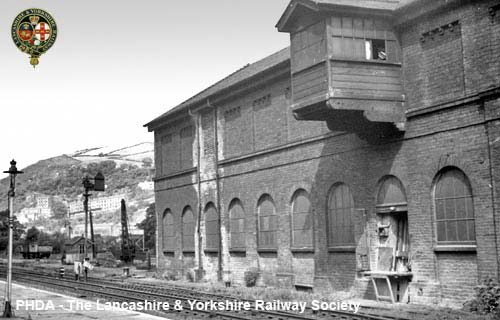 Railway travel became hugely popular, turning Hebden Bridge, Hardcastle Crags and Hollingworth Lake into tourist destinations for thousands of ordinary people. A day trip from Hebden Bridge in 1844 saw hundreds flocking to be on the train at 6.30 in the morning to stand up in the third class open waggon all the way to Hull and back!
The first Hebden Bridge Railway station opened in 1840, with a small booking office and separate waiting rooms for the first class ladies and gentlemen.
Eventually public pressure and competition forced the Lancashire and Yorkshire Railway to improve its facilities, providing warehouses, goods yards, a general waiting room and eventually the new station constructed in 1891.Now, what had been called the 'neatest station on the line' still serves the town, and has a band of faithful friends.
The next meeting of the Hebden Bridge Local History Society, on Wednesday 13th February, will hear from Alan Fowler about Todmorden Weavers of the Great War. Details on the web site www.hebdenbridgehistory.org.uk