Monday, 12 May 2014
Arts festival short plays announced.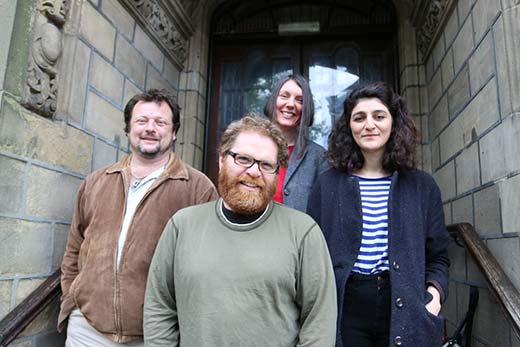 Hebden Bridge Arts Festival has announced the six plays selected for their Shorts season showcasing local talent.
The Arts Festival put out an open call in January for local writers to submit 15 minute pieces to be performed by locally based actors.
After a tough selection process the new plays will be performed in the Little Theatre under the watchful eye of Ben Jancovich who is producing the season.
Festival Artistic Director Helen Meller said: "In a town packed with writers it is not surprising the standards of entries was very high, so it was a tough task was to select just six to be performed.
"Each of the plays was selected on the basis of strong writing, and the actors can't wait to get stuck into the scripts."
All six plays tackle very different subjects, including David Nixon's poetic take on small town life, Rachel Connor's tale of two women undergoing IVF and Aisha Zia takes on the complications of family life.
Atar Hadari's imagines Paul McCartney's time in a Japanese prison after he was arrested for possession of cannabis in 1980, while Stephen Dodwell's has a novel look on Hollywood politics, and last but not least there is a comedy about Russian assassins.
The Shorts season runs from 27-29 June at Hebden Bridge Little Theatre and tickets will be available at the festival launch event in the Town Hall on Sunday 18 May.
Previously, the Festival on the HebWeb