After Alice Project wins Archive Award
Monday, 25 July 2016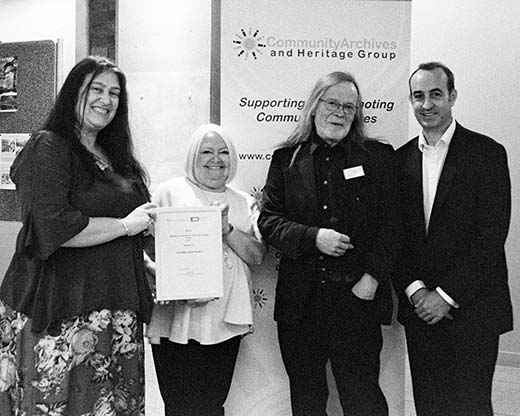 In presenting the Community Archives and Heritage Group award, the judges said, "This project is actively producing archive photographs of everyday life and events. The After Alice Project is outstanding for its overall plan, training, and clarity of concept. It also took seriously the long-term importance of storage and conservation, in accordance with best practices."
At its 10th Anniversary Annual Conference, held at University College London, the Community Archives and Heritage Group (CAHG) announced the winners of its annual Awards for Excellence. CAHG is part of the Archives and Records Association (UK & Ireland), the sector's leading professional and membership body, and the highly competitive CAHG annual Awards – the equivalent of the Oscars for community-based museums and local interest collections - receive nominations from across the British Isles.
This year's awards was some much-needed good news for Yorkshire photographers still reeling from the shock decision to re-locate prized historic photographic archives previously held at the National Media Museum, Bradford, to the V&A Museum in London. The CAHG award for Best New Community Archive and Heritage Group has gone to The After Alice Project, based in Hebden Bridge, West Yorkshire.
This new photographic archive collects contemporary images from all over Yorkshire, and although it has only been in existence since March 2015 it has already amassed an extraordinary wealth of material and has a dedicated online following through social media. What is more, the founders pledge that the After Alice archive will never leave the county where it is being created.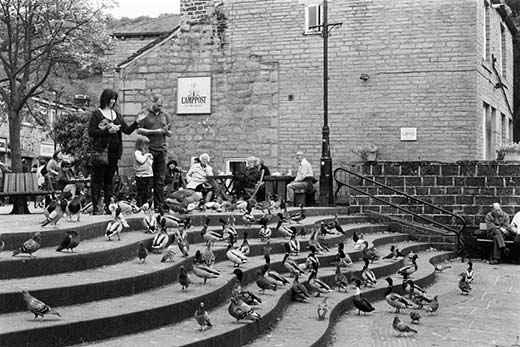 The After Alice Project takes its name and inspiration from local photographer Alice Longstaff, who, when she died in 1992, left behind not only the complete photographic record of her own 70 years behind the lens in the Calder Valley, but also the near-complete archive of her predecessors, Ada and Crossley Westerman, thus preserving over a century of local and social history. Over the intervening years, Alice's priceless legacy has helped shape the identity of her beloved Yorkshire hills and valleys, and will hopefully continue to inform and inspire future generations for centuries to come. But, as time progresses ever onwards, what will happen to the local stories captured in photographs taken after 1992, by Alice's successors, whoever they may be?
This question was addressed by the founders of The After Alice Project who recognised that although digital photography means an important news image can be sent around the world or beamed through space in a fraction of a thought, unimportant social pictures - everyday images taken by you and me - are being lost almost as soon as they are made. Pictures of street scenes, local events, nights out, family holidays, and snaps of every sort have almost no historical value now – but imagine their worth in 25 years' time, in 50 years' time, in 100... And that is why The After Alice Project now has over a dozen photographers "out in the field" capturing archive images for the future, and over a dozen community groups also contributing photographic records of their own activities.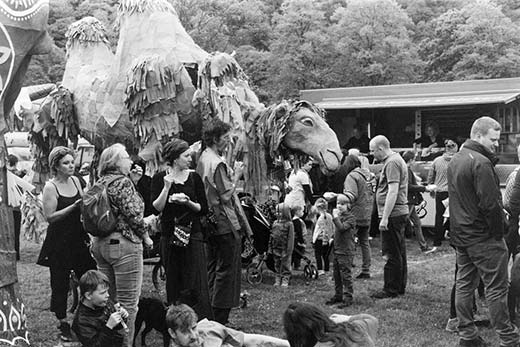 In its first year of existence, the Project has amassed and exhaustively catalogued over 9,000 images, with many hundreds more in the processing pipeline. The unusual factor behind this already important new archive is that in a Digital Age every single After Alice image starts life as an old-fashioned film negative. The reasoning behind this is that film negatives correctly stored in museum conditions can preserve their precious information for centuries, making them the ultimate archive material. The After Alice Project develops its own black and white and colour images, and is training volunteers and students to do the same. Once a contributed film is processed a digital image is then made and added to an online archive which should go live later in 2016, enabling the collection to be viewed by anyone anywhere and at any time.
The theme of this year's conference was sustainability, and the After Alice Project impressed the CAHG judging panel by setting out to be entirely self- funding in its day-to-day activities: offering training in photography skills and cataloguing, selling photographic materials, providing local event photographers, and ultimately producing prints from its collected images. The After Alice Project's digital archive will be accessible by all through a Creative Commons not-for-profit licence.
In closing this year's conference, former chair of the Community Archives and Heritage Group, Victor Gray, spoke of powerful and important archives being created and curated across the country. Speakers and award winners at the conference represented both established groups and very new projects, and, in the current climate of uncertain funding, their continued success and sustainability relied on clear vision, on the creative use of existing resources, on the adoption of new and old technologies and, above all, on a storyteller's ability to communicate and connect both with the community from which they drew their strength and inspiration, and increasingly with the world at large.
See also
HebWeb News: Visit the old fashioned portrait studio in Weavers' Square (22 March 2016)
HebWeb News: After Alice - 1,000 Photo Exhibition in Hebden Bridge(7 Dec 2015)
HebWeb News: The After Alice Project Open Day (10 June 2015)
HebWeb News: Arts Festival backs After Alice (19 May 2015)
HebWeb News: The After Alice Project (11 March 2015)