Monday, 23 January 2017

Festivals team up for Open Weekend
Hebden Bridge Open Studios have joined forces with Hebden Bridge Arts Festival to create a special open cultural weekend this summer.
Art lovers will be able meet up to 100 artists and view their creative work as part of the annual Hebden Bridge Open Studios programme, and that same weekend for horticultural fans the Arts Festival are bringing back their hugely popular Open Gardens circuit featuring around 50 local gardens.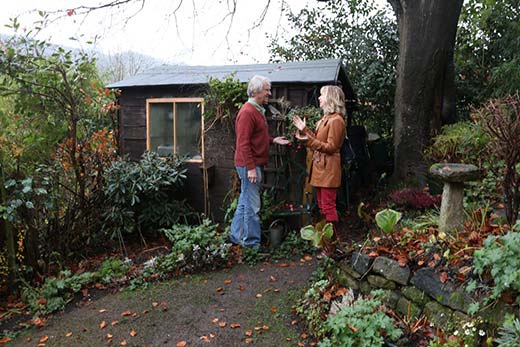 The two teams decided to join forces so locals and visitors could spend time indoors taking in the strong array of artistic talent in Hebden Bridge and surrounding areas before taking a stroll around big, small and quirky gardens dotted around the local area as gardeners open their gates to the public.
Open Studios Chair Dorothy Ann Simister said, "We had been considering moving the Open Studio date, but still wanted to keep the long tradition of being part of the Arts Festival.
"When the Arts Festival approached us we were delighted to join forces with the Open Gardens, giving more dedicated time for people to see both events. The creative spirit can now be seen in two different settings, inside and out which must be the perfect combination. Following on from a brilliant festival, this is going to be the most excellent Open Weekend for Hebden Bridge."
"We hope this new partnership means people will come along view, meet and even buy from artists and then take a stroll round some of the beautiful and distinctive gardens that are a big part of what makes our town so special."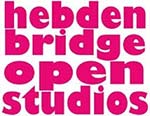 Working with the Hebden Bridge Open Studios has given the Arts Festival team the chance to reinvent the Open Gardens circuit after it took a break in 2016.
Arts Festival Artistic Director Helen Meller said, "The feedback we had was that with so much going on during the festival people were struggling to get round all the gardens and art venues so it made sense to add an extra weekend.
"The obvious choice for us to work with was Open Studios who were enthusiastic supporters of the idea, bringing together the best bits of our work, and even better it is all free. I'm always amazed at some of the gardens around town from the flamboyant to small individual plots in the most unusual places, so to give our gardeners a chance show off their work is a real privilege."
To request an application form to take part in open studios email or visit the website. If want to enter your green space into the Open Gardens email helen@hbaf.co.uk
Hebden Open weekend runs from 7-9 July 2017 and is a free event.