Thursday, 14 July 2016

Arts Festival thanks HebWeb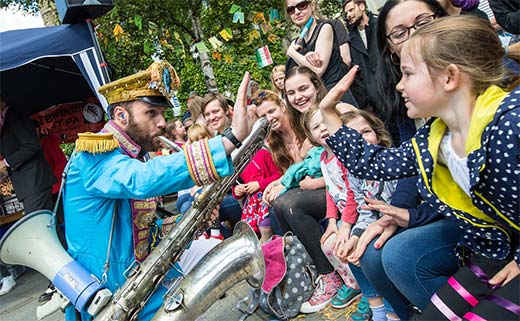 Hebden Bridge Arts Festival has contacted the Hebweb to say thanks for our coverage of this year's Festival.
Artistic Director Helen Meller said, "Most arts festivals of our size would love to have a popular local site like Hebweb that is fully behind what we do.
"There's no doubt the coverage we get from Hebweb helps us get people to come along to support our programme, but as importantly helps bring people in for events like the weekend of free street entertainment.
"I'd also like to thank all our volunteers, local artists and performers and businesses who really backed us this year, as well everyone who donated £710 to our collections during the free street events."
Hebden Bridge is very fortunate in having such a vibrant and exciting Arts Festival to brighten up our summers every year. Countless volunteers give up their time to make sure this wonderful event is there to entertain us each June-July.