Tuesday, 20 December 2016

Thomson Reuters and Creative Minds support Café Culture
Popular community arts event, Café Culture which boosts the well-being of local older people is back thanks to last minute support from Creative Minds and Thomson Reuters.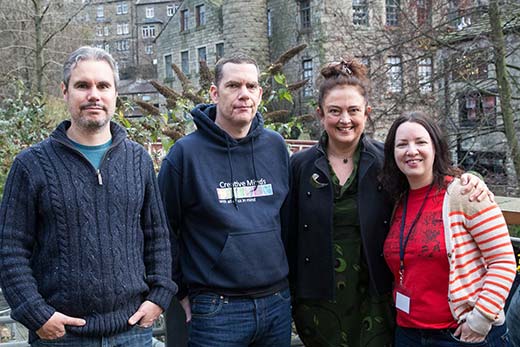 The monthly Café Culture session at Hebden Bridge Town Hall brings together local older people to enjoy lively, interactive sessions and meet their friends over a cup of tea.
Funding was running out

These open sessions run by Hebden Bridge Arts Festival were under threat as funding was running out. That was until Creative Minds and Thomson Reuters stepped in with a funding package that guarantees another year of Café Culture.Creative Minds helps deliver creative activities in healthcare and is part of South West Yorkshire Partnership NHS Foundation Trust.
Creative Minds
Creative Minds Project Manager, Mark Wisbey said, "Creative Minds are all about connecting artists with the community so when we heard Café Culture was under threat we knew we has to step in. We know creative sessions like these are not only great for stimulating people's imaginations, but also help combat negative health issues like loneliness as people have a chance to meet their friends and have fun too.'
Thomson Reuters
The support from Thomson Reuters, which has an office based in Mytholmroyd, is part of their commitment to support local community projects that bring people together.

Thomson Reuters Director, Desmond Brady, said, "When we were approached to support Café Culture it was a project that we really wanted to back because we could see how much those who joined in benefited.

"We are a company that is committed to supporting the communities in which our employees live and work, and Café Culture allows us to put that into practice in a way that benefits older people who have contributed so much to our community."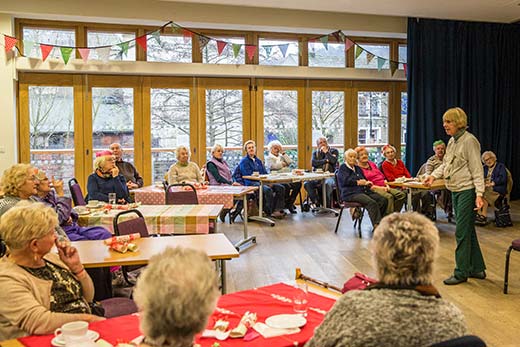 Curated by Arts Festival team
Café Culture is curated by the team at Hebden Bridge Arts Festival as part of their year round commitment to creating projects that offer opportunities for artists to work in the community.

Arts Festival Artistic Director Helen Meller said, "Café Culture has proved to be incredibly popular with the older people who come along to meet their friends so we were really worried when it looked like the funding would dry up.
"But thanks to the generosity and vision of Thomson Reuters and Creative Minds we can now run another year of sessions which can only have a positive impact of the health and well-being of those who come along."
Next Café Culture: 5 January
The next Café Culture on Thursday 5 January at Hebden Bridge Town Hall will look at the rich history of pantomime. Come along at 2pm for tea, coffee and home-made cakes, event starts at 230pm.