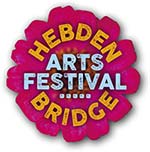 Monday, 4 June 2018
Landscape scores rediscovered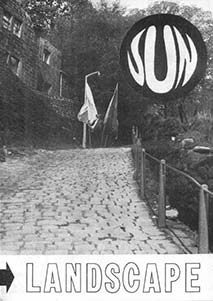 The chance discovery of the score for the trailblazing Landscape has led to a recreation of the spectacular all day event around Hebden Bridge featuring fireworks, choirs on hillsides, flags, balloons, bells, improvising kids, cyclists playing their bikes and cones of black ice cream served from Royds ice cream vans playing Beethoven's 7th Symphony.
Local composer and researcher Julian Brooks was working on a project for the Huddersfield Contemporary Music Festival and while rummaging around in a box at the British Music Collection (housed at Heritage Quay in Huddersfield), rediscovered the long lost score for Trevor Wishart and Mick Banks' ambitious site specific music composition Landscape, which was first staged in 1970.
Julian was so excited by the score, he approached UK contemporary music charity Sound and Music (Julian's one of their current 'New Voices' composers) and Leeds-born Trevor himself, who is regarded, amongst many accolades, as the UK father of community music in this country, to see if he could restage it and Trevor agreed. Julian also secured the backing of Arts Council England and Hebden Bridge Arts Festival who are supporting him to recreate the free event between 9.30am and 10pm on Sunday 1 July.
Landscape is a series of somewhat surreal music-theatre situations which have been scored for pre-specified activities, outdoor locations, times and durations spanning twelve hours over one day.
Julian has made use of Mick and Trevor's guidance to incorporate workshops and performances from musicians, artists, local schools, community groups and small business introducing audiences to contemporary music that will appeal to new and experienced audiences alike.
Dr Julian Brooks said, "I couldn't believe it when I came across this amazing score in the archives of the BMC and I realised I had something very special and genuinely ground-breaking that needed to be performed. It brings out all that's best about Hebden Bridge."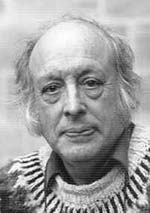 "Trevor Wishart (pictured right) is one of the most important composers of contemporary music in this country, his work is still hugely influential and this second-ever staging of Landscape will make audiences think, have fun and be entertained."
Landscape is being presented as part of this year's Hebden Bridge Arts Festival who have had their eye on recreating this legendary local event for some time.
Arts Festival Artistic Director Helen Meller said, "For years people have been saying we should recreate Landscape as they remembered how spectacular it was from the first time round and then Julian came forward with the score and the skills to do it.
"It is a genuinely one off piece that is perfect for our festival as it is ambitious, challenging and playful. It's been a real joy to see Trevor and Julian's vision come together pulling in all sort of local people to take part, and I am looking to eating some locally made black ice cream from Royd's Ice Cream as I watch the whole piece unfurl."
Hebden Bridge Arts Festival is also hosting a rare appearance by Trevor himself who will be talking about Landscape as well as his fascinating 50+yr musical career at 7.30pm, Wednesday 27th June at Hebden Bridge Town Hall (tickets available from Hebden Bridge Town Hall or the website). The Festival are keen to hear from anyone who has photos or memories of the original Landscape which may be sent to helen@hbaf.co.uk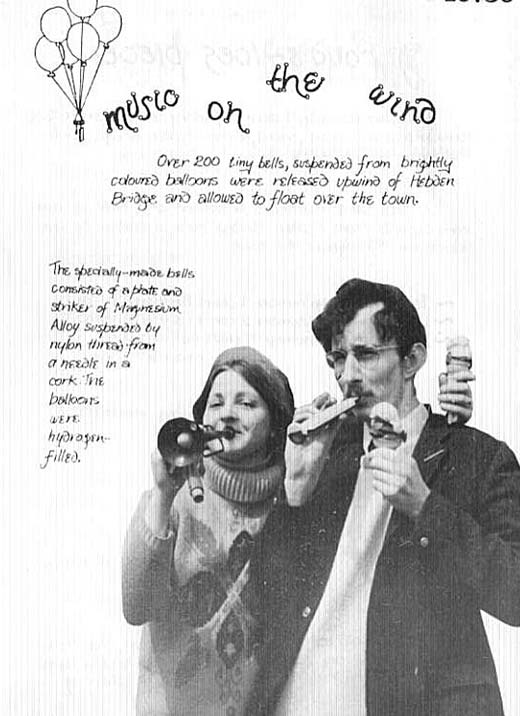 Hebden Bridge Arts Festival runs from 22 June to 1 July. To see the full programme and book tickets go to click here
Previously
HebWeb News: Hebden Bridge Labels wanted - 1 June 2018
HebWeb News: Non-conformists head to Hebden Bridge Arts Festival - 7 May 2018
HebWeb News:Café Culture is back thanks to generous grants- 2 May 2018
HebWeb News: A Cosey night out at the Arts Festival- 30 April 2018
HebWeb News: DJ Dave Haslam is in the hot seat - 31 March 2018
HebWeb News: Top comic Bridget Christie plays Hebden Bridge Arts Festival - 21 March 2018